National
Los Angeles Communities Designated As Promise Zones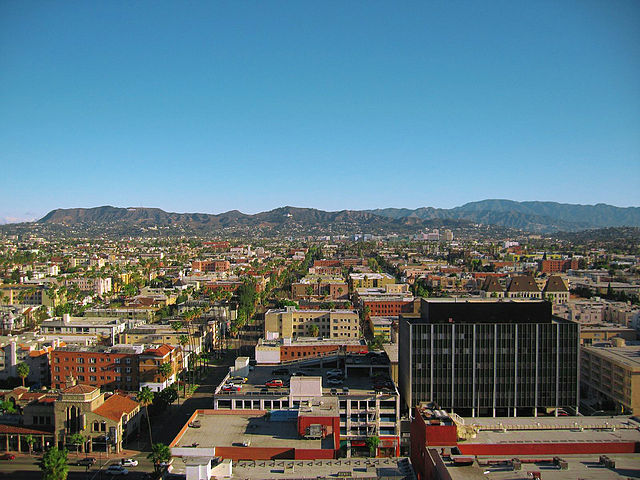 "Let's make it happen this year."
That is President Obama's stance on combating poverty in 2014 – the 50th year since the war on poverty was started by President Johnson in 1964.
On Thursday, President Obama announced that a fight would be coming directly to Los Angeles and that the communities of Pico Union, Hollywood, East Hollywood, Koreatown and Westlake have been designated as one of the nation's first five 'Promise Zones.'
The Promise Zones will bring multiple stakeholders, including federal government agencies, local government and non-profit groups, together to improve the communities with the ultimate goal of reducing poverty and putting people on the right track towards success and prosperity. During his speech, the President said that his experiencing being a community organizer taught him "that government does not have all the answers, but I did learn that when communities and governments and businesses and not-for-profits work together, we can make a difference."
Obama emphasized collaboration multiple times during the speech and distinguished Promise Zones from government welfare.
"We will help them succeed - not with a handout - but as partners with them every step of the way."
On a conference call with reporters, Secretary of Housing and Urban Development Shaun Donovan called it a "holistic approach" and said that government will work "with local leaders to support their visions." On the same call, Secretary of Agriculture Tom Vilsack pointed out that Promise Zones "create a much more collaborative approach to poverty," while Secretary of Education Arne Duncan said his agency will work with other agencies to improve the zones.
The communities that make up the other five zones – the Eastside neighborhood of San Antonio, Texas, West Philadelphia, the Kentucky Highlands in southeastern Kentucky and the Choctaw Nation of Oklahoma – are "already doing impressive work," said Donovan, which is part of the reason they were chosen.
Donovan said to receive the Promise Zone Designation, the overall poverty rate had to be "at 20 percent."
A fact sheet released by the White House identifies that "each of these designees knows and has demonstrated that it takes a collaborative effort – between private business and federal, state, tribal and local officials; faith-based and non-profit organizations; children and parents – to ensure that hard work leads to a decent living for ever American, in every community."
So now that parts of Los Angeles have been designated as Promise Zones, what's next? What does being a Promise Zone actually mean?
Donovan said that this designation means the government is "going to give these communities a competitive advantage," and explained that 25 different agencies will give them "bonus points" when applying for certain programs and grants. He also said that "teams of federal workers from up to ten different agencies [will be] on the ground" and one of their jobs will be to help get community members through their respective agency's bureaucracy. They will also be able to help them get through government regulations.
The White House also wants Congress to pass tax credits for businesses in the zones that invest in the community.
"We think this should bring out the best of bi-partisan support in the Congress," Donovan said. Obama is hoping for continued bipartisan support on this issue, with Senate Minority Leader Mitch McConnell (R-KY) attending Obama's Thursday address.
Obama said the population in the part of Los Angeles "that stretches from Pico-Union to Hollywood" has decreased by 13,000 people in ten years. He said there are people working on affordable housing to bring residents back to that area and that education institutions are providing job training programs.
According to the White House, the plans for Los Angeles are to:
Increase housing affordability by preserving existing affordable housing and partnering with housing developers to increase the supply of affordable new housing to prevent displacement.

Ensure all youth have access to a high-quality education, and are prepared for college and careers through its Promise Neighborhoods initiative, by partnering with the Youth Policy Institute and L.A. Unified School District to expand its Full Service Community Schools model from 7 schools to all 45 Promise Zone schools by 2019.

Ensure youth and adult residents have access to high-quality career and technical training opportunities that prepare them for careers in high-growth industries through partnerships with career and technical training schools and the Los Angeles Community College District.

Invest in transit infrastructure including bus rapid transit lines and bike lanes, and promoting transit-oriented development (TOD) that attracts new businesses and creates jobs.

Charge its Promise Zone Director and Advisory Board with eliminating wasteful and duplicative government programs.
The office of Mayor Eric Garcetti said Los Angeles was eligible to apply to be a Promise Zone because the Youth Policy Institute "was recently awarded grants for three of the federal government's key anti-poverty initiatives."
In a statement, Garcetti said that the Promise Zones give "L.A. and its partners the opportunity to make real change in the lives of so many Angelenos who need it most by creating opportunity and strengthening neighborhoods."
Donovan also reiterated that a "ZIP code shouldn't simply determine a child's future."
The White House is planning on designating 15 additional communities as Promise Zones over the next three years. Obama said he will "mobilize the country around the national mission of making sure our economy offers every American who works hard a fair shot at success," during his State of the Union Address on January 28th.
Reach Senior Reporter Max Schwartz here. Follow him on Twitter here.