Style
Lena Dunham Responds To 'Vogue' Controversy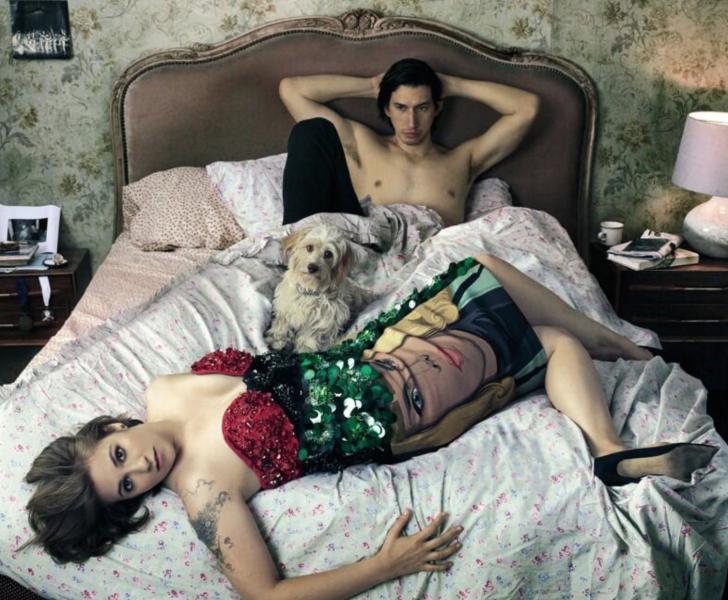 Lena Dunham has already started 2014 off with a bang – the third season of her hit show "Girls" just premiered on HBO, she was nominated for a Golden Globe...and she graced the February cover of "Vogue."
It initially seemed an unlikely pairing for the 27-year-old starlet and the style powerhouse to team up, but Dunham looks and feels perfectly at home in the magazine's glossy pages.
The writer-director is often scrutinized for her "real" body and is no stranger to getting excessive attention for her weight after her many onscreen nude scenes.
Always unapologetic about her figure and completely content with herself, she promotes a refreshingly positive message in Hollywood's skinny-obsessed society, and it's inspiring that a high-profile fashion publication is finally taking notice.
However, her shining career moment is being overshadowed by an unneccesary retouching controversy.
Last week, feminist blog Jezebel offered a whopping $10,000 for the un-retouched photographs of Dunham from her cover shoot to prove that the magazine drastically altered them. The website claims that their intent was not to shame or bash the actress, who they believe endorses healthy body image. Instead, they wanted to call out "Vogue" and famed photographer Annie Leibovitz for distorting the pictures.
Jezebel wrote, "This is about Vogue, and what Vogue decides to do with a specific woman who has very publicly stated that she's fine just the way she is, and the world needs to get on board with that. Just how resistant is Vogue to that idea? Unaltered images will tell."
After the money was spent, the unfiltered photos revealed that Dunham's body wasn't altered that much. Sure, tweaks were made but the essence of who Dunham is and what she looks like still remains in each photo.
Photo retouching has always been a common practice in the magazine industry, so it seems odd that there would be so much backlash for this one instance.
Dunham shared her own feelings with "Slate" about the confusing controversy.
"I understand that for people there is a contradiction between what I do and being on the cover of Vogue…I don't understand why, Photoshop or no, having a women who is different than the typical Vogue cover girl, could be a bad thing."
She makes a valid point. Despite the minor changes to her photographs, she is still the same unique person and she still represents the same ideals.
Dunham also vented her frustration on Twitter. She tweeted, "Way cooler when people use do things out of pure blind spite than out of faux altruism" and "Just wanted to say thank you to everyone who supported me as I am most especially @voguemagazine xo-Lena."
Editor-in-chief Anna Wintour defended her choice to "Good Morning America" saying, "Lena is a strong, confident woman who charts her own – and that to my mind, makes her an inspiring role model and the perfect cover for our February issue…But the quality I admire most about her is that she is fearless; fearless in how she works, in her choices, and of course about fashion."
Instead of focusing on the negative, why not celebrate the fact that a multitalented, smart woman with tattoos, a sense of humor and curves is breaking the mold and infiltrating a legendary fashion magazine?
Compare the retouched photos here.
Reach Executive Producer Gabi Duncan here. Follow her on Twitter.