Arts+Culture
The L.A. Art Show: Fine Print Fair
A diverse collection of iconic political artwork and contemporary graphics comprised the IFPDA Fine Print Fair of the 2014 LA Art Show. The modern artists featured in the exhibit displayed their work using traditional techniques that have been utilized since the 16th century, including engraving, etching, lithography, and more recently, screenprinting. This eclectic arrangement of art was sponsored by the International Fine Print Dealers Association (IFPDA), an organization dedicated to recognizing and compiling prints from a variety of art dealers, galleries, and publishers.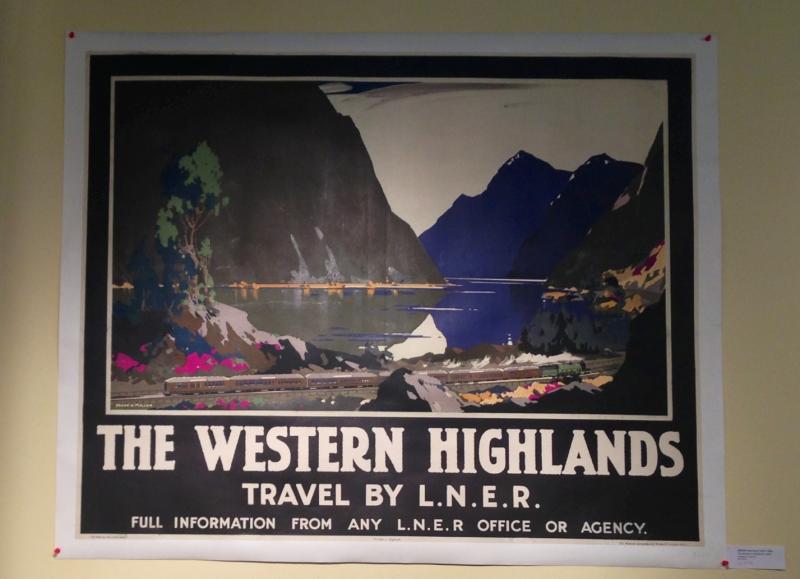 This year's selected galleries included: The Tolman Collection from New York, NY; Egenolf Gallery Japanese Prints from Burbank, CA; Roger Genser: The Prints and the Pauper from Santa Monica, CA; Stoney Road Press from Dublin, Ireland, and The Verne Collection from Cleveland, OH.
The Print Fair illuminated a multitude of social movements and periods, drawing attention with vibrant colors and styles reminiscent of pop culture. Individual gallery assortments were situated strategically. The Barclay Samson collection exuded a modern confidence, sporting twisted shapes and bold titles sprawled across the prints in block letters. The prints expertly complimented their neighboring section, by Galerie Michel Graglia, which painted a sprawling mosaic landscape of quirky, yet oddly glamorous French life.
In contrast with the striking features of the Samson and Graglia collections, the Century Guild for Decorative Arts created a darker, edgier ambience. The prints focused heavily on aspects of the human body, and did so in an admirably unabashed manner - though this was admittedly uncomfortable in some aspects (perhaps this was the artists' purpose). The contorted anatomical features closely mirrored a nearby collection by Roger Genser, cleverly entitled The Prints and the Pauper.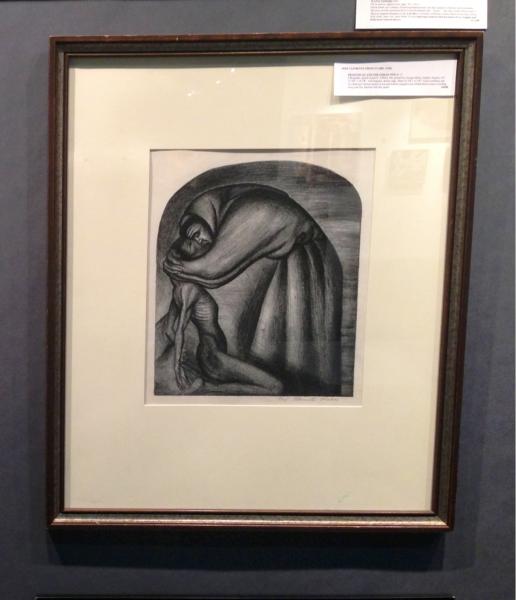 Largely consisting of intimate facial portraits drawn from shadows, the prints magnify the perils of labor and the working class.
Perhaps the most aesthetically appealing prints lied within the Japanese collections, including those featured in the Tolman collection of New York. Specifically, Japanese-born artist, Sarah Brayer, has mastered a unique form of etching called aquatint. This technique refers to the use of a copper or zinc plate that is employed by a printing press to transfer an ink design onto a sheet of paper. Brayer has strayed from traditional Japanese print-making - which involves a woodblock rather than a plate - and creates serene landscapes on elongated, narrow prints.
The Fine Print Fair did an excellent job of accumulating seemingly unrelated works of art and creating a lovely amalgamation of expression that largely flowed seamlessly. The exhibition utilized seemingly trite artistic concepts such as color, contrast, and shape to transform the individual print collections into a unified maze of artistic demonstration.
Reach Emily Mae Czachor here.