Opinion
Here's Why Contracts Restricting People's Sex Lives Are Bad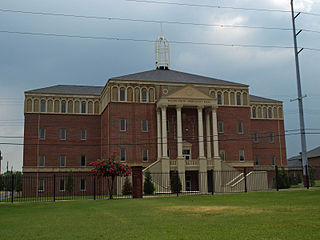 Gwendolyn Boyd just became the first female president of Alabama State University. All she had to do was sign a contract forfeiting full rights to her sex life.
For real. Boyd's contract with the school obligates her to live in the presidential residence on the Alabama State campus, with the additional provision that she not "cohabitate" with a lover while she is there.
Notably, the provision only last as long as she is single. So, if she gets married—that is, if she chooses to marry someone of the opposite sex and can therefore legally do so in the state of Alabama—her spouse is allowed to live with her.
SEE ALSO: 'Sex Week' On College Campuses Promotes Healthy Discussion About Sex
Boyd says she doesn't have a problem with the provision, but that doesn't change the fact that smack alongside the fringe benefits, the presidential contract includes an inherently discriminatory clause.
The contract defines legitimate and illegitimate romantic cohabitation, effectively allowing it to define legitimate and illegitimate romantic partnership. Because a marriage legally recognized in Alabama is the only cohabitation arrangement the contract allows, "legitimate" partnership, in the eyes of the school, is thus limited to heterosexual marriage.
For everything else, it's out-of-sight, out-of-mind. If the president herself has to keep her extramarital romance off-campus, I can't imagine what it's like for the students.
SEE ALSO: Polygamy Ban Is Unconstitutional, Says Utah Judge
It is unclear as to whether or not such a provision has ever been written into a contract with a university president before, but if it has, it is decidedly rare.
So, we have to ask: why now? Why Boyd?
Could it be coincidence that this provision just happened to emerge when the university president is female? Perhaps. But I'm not willing to eliminate the possibility that this move by Alabama State represents a typical desire to control and limit a woman's sexuality, and to make it a matter of state concern.
It wouldn't be terribly surprising, coming from the state that sued the federal government for mandating employee access to reproductive healthcare.
SEE ALSO: The War On Smart Sex
Officials at Alabama State provided no explanation for the language and did not say whether it was standard or not.
Some experts believe it to be a reflection of increasing scrutiny of university presidents as keepers of a school's reputation. But for that to be true, Alabama State must find a grown woman having a private sex life to be somehow immoral or bad.
Which, I suppose, some people do.
But let's tread carefully on the subjects of state intervention into private life and regulation of female sexuality: there are much darker, scarier things beyond those horizons.