Music
Grammys 2014: 7 Memorable Acceptance Speeches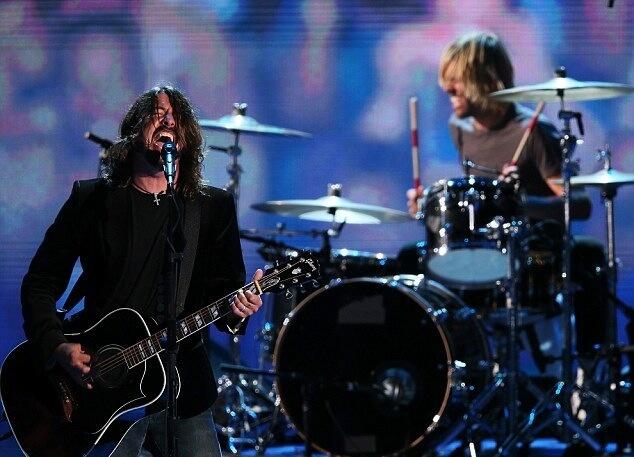 With the Grammys only 2 short days away, it's safe to say that many people are looking forward to what are easily the most entertaining and quotable moments of the night - the acceptance speeches.
Whether it was Kanye West interrupting Taylor Swift at the MTV Video Music Awards in 2009 or Jennifer Lawrence tripping on her way to accept the Oscar for Best Actress, these speeches often lend themselves to some pretty interesting moments.
From the humble to the egotistical, from the strange to the hilarious, we take a look back on 7 of the most memorable Grammys acceptance speech moments.
Shawn Colvin Interrupted By Snubbed Competitor (1998)
Before Kanye, there was Wu-Tang Clan member Ol' Dirty Bastard.
The rapper stormed onstage after Wu-Tang Clan lost the Grammy for Song of the Year to singer-songwriter Shawn Colvin. The group was also snubbed for Best Rap Album, which ultimately went to Puff Daddy.
Clearly upset about the losses, Ol' Dirty Bastard went on a slightly confusing rant about buying an expensive outfit because he thought Wu-Tang Clan would win an award as well as the group's influence on children.
Evanescence and 50 Cent's Awkward Moment (2004)
Apparently it's a thing among rappers to interrupt people onstage.
After losing out to rock band Evanescence in the Best New Artist category, 50 Cent strangely decided to walk onstage among the band members without saying anything and then returned to his seat.
Everyone was confused, including Evanescence lead singer Amy Lee, asking, "Oh, what did I do? This is my first time [at the Grammys]." Lee brushed off the incident and thanked 50 Cent in her speech.
Kanye's First Grammy (2005)
In 2005, Kanye won his first Grammy for Best Rap Album and also went on to win the award Best Rap Song later that night.
His acceptance speech teetered the line between appreciative and slightly egotistical with the rapper ending his speech by saying, " I plan to celebrate and scream and pop champagne every chance I get because I'm at the Grammys, baby! ... Everybody wanted to know what I would do if I didn't win. I guess we'll never know."
Dave Grohl Disses EDM (2012)
Accepting the Foo Fighters' Grammy for Best Rock Performance, Dave Grohl made some statements that many interpreted to be a slight against electronic dance music artists like Skrillex and Deadmau5, who won big at the 2012 Grammys.
During his speech, the rocker praised the "human element of music ... Singing into a microphone and learning to play an instrument and learning to do your craft." Grohl also went on to say, "It's not about being perfect, it's not about sounding absolutely correct, it's not about what goes on in a computer."
Suffering a lot of backlash from EDM fans, Grohl eventually released an apology.
Bon Iver's Uncomfortable Grammy Speech (2012)
One of the more shocking wins in Grammy history, indie-folk band Bon Iver won Best New Artist in 2012 over Skrillex, Nicki Minaj, J. Cole, and the Band Perry.
Justin Vernon, the band's lead singer, went onstage to accept the award and it was incredibly awkward - not only because no one expected them to win, but also because the singer had previously dissed the awards show in an interview, calling it "ridiculous. ... We should not be gathering in a big room and looking at each other and pretending this is important."
Then the band found out that they were nominated for 4 Grammys...
Bon Iver apparently really isn't a fan of Grammys at all as they also refused to perform at the ceremony because the show's producers wanted the band to do a collaboration with another artist.
Watch Vernon's acceptance speech here.
Kelly Clarkson's Adorable Speech (2013)
Winning the award for Best Pop Vocal Album, Kelly Clarkson was extremely humble during her acceptance speech, making sure to share her admiration for the other nominees in her category and voice her confusion over who exactly Miguel was.
Many celebs in the audience like Lena Dunham, Blake Shelton, and Adele were visibly amused throughout the singer's short speech.
Controversial Journalist Sneaks Into the Grammys (2013)
When Adele went to accept the Grammy for Best Pop Solo Performance at last year's show, a mysterious man made his way onstage saying, "It's such an honor to receive this award. I love you, Adele."
The man, who was revealed to be Ukrainian journalist and TV personality Vitalii Sediuk was quickly shooed away by award presenter Jennifer Lopez and later spent a night in jail for trespassing.
This wasn't Sediuk's first time making the headlines though. Will Smith famously slapped Sediuk after the reporter tried to kiss him at the "Men In Black 3" premiere in 2012. Just last week, Sediuk struck again - this time crotch hugging Bradley Cooper on the red carpet.
Reach Executive Producer Michelle Tiu here and follow her on Twitter.