Entertainment News
Grammys 2014: 5 Things Taylor Swift Did When The Camera Wasn't Looking
Country singer, Taylor Swift was seen doing a lot at last night's Grammy Awards. What were some of the smaller things that the cameras missed? We've got you covered.
1. Chair danced uncontrollably to Lorde's performance of her Grammy winning song "Royals."
While the lights and cameras were focused on the coolest 17 year old in the universe, Taylor Swift took this time to try dancing while seated in her chair. Later in the night, however she awkwardly rocked out in the front row to everything that made a noise.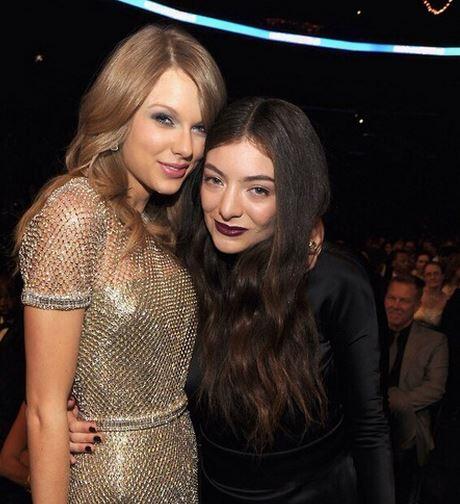 2. Chatted and hugged with Lorde.
During the commercial break, Taylor took some time to talk to fellow singer Lorde, congratulating her with a giant hug. I wonder how Lorde feels about Taylor now?
3. Hugged Lorde's mom, among others.
After chatting and embracing Lorde, Taylor didn't hesitate to have a seat next to Lorde's mom and hug her too. Let's be honest, there probably wasn't anyone in the first few rows who didn't get hugged by Taylor Swift last night.
4. Missed a stunning performance by Macklemore and Ryan Lewis to catch up on her Twitter retweets.
A lovely seat filler got the privilege of taking the singer's place while she likely took a bathroom break to prepare for the revealing of the Grammy for the Album of the Year, which went to Daft Punk's "Random Access Memories" instead of "Red." She also apparently caught up on some retweets, according to her Twitter feed during the same time.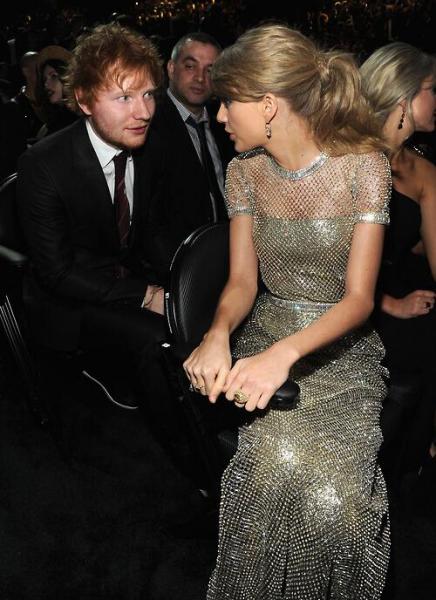 5. Talked with fellow singer and friend Ed Sheeran.
When the opportunity was given, Taylor and Ed had some nice conversations. These occurred regularly during commercial breaks and especially during some of the slower performances of the night, when the camera was instead zoomed in on Beyoncé and Jay Z romantically swaying to the music.
Find everything else you want to know about the 2014 Grammy Awards here!
Reach Executive Producer Caroline Langella here. Follow her on Twitter here.