Nation and World
Gambia Girl Defends Her Right To Education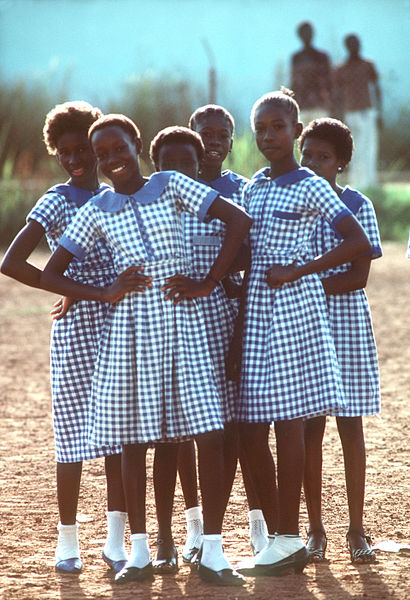 In a touching
CNN video
, Ramatoulie Jallow, a girl living in poverty in the Gambia fought against her father's intentions to have her married at just 14 years old.
Facing his raised hand, Jallow challenged her father's belief that the only way she could be of financial worth was to marry and dared him to believe in a different reality. In a society where the marriage of a young daughter often serves as a necessary source of income, Jallow promised that her education would be a much better investment.
"I want to be someone who will get you out of poverty," she said.
This was not mere rhetoric on Jallow's part. Educating girls is believed to yield the highest rate of return out of any investment a developing country can make. The potential that comes with educating and protecting the neglected half of humanity is something more and more organizations, governments and inidividuals are starting to recognize.
Jallow defied her father for the right to attend school. And thanks to an organization called Child Fund, she was actually able to pay for it.
In telling her story, Jalllow tears up more than once. For us, it is the perfect narrative: the young hero, the tragic fate she escaped, the donors who helped her and the reconciled father, cheerfully telling reporters how proud he is of his daughter.
But this is no dramatization. This is her life. And she is not the only one. There are millions of girls who face the reality Jallow has faced: that their early marriage has a higher social importance—and immediate financial value—than their education. Self-empowerment is costly, in more ways than one.
Unfortunately, a girl does not always have the courage to speak out. An NGO is not always there to help pay her school fees. And too often, a girl is simply not listened to.
Around the world, there are young women who face the threat of shame, acid attack, rejection from their families—and as the world learned from the young Malala Yousafzai—even death for affirming their right to education.
SEE ALSO: 'Malala Day' At The UN
And while we celebrate the Malalas and Ramatoulies of the world, we must also remember those whom they fight for, the reason these incredible young women call themselves children's rights activists.
This is not a problem that affects an individual girl, but families, societies, nations, the world.
And it's the world's responsibility to change that.
Hear Ramatoulie Jallow's story at CNN.
Reach Executive Producer Francesca Bessey here; follow her here.