Entertainment News
'Fresh Prince' Actor, James Avery, Passes Away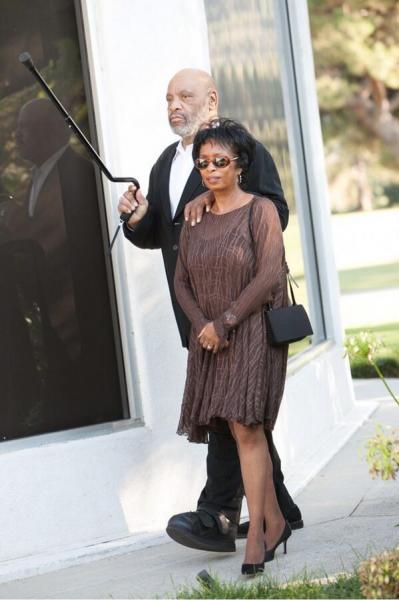 A beloved icon and a televised father figure to many, (including Will Smith and Alfonso Ribeiro) James Avery of "Fresh Prince of Bel-Air" fame passed away at age 68.
According to his manager, Toni Benson, Avery had surgery on November 11th and died Tuesday evening, December 31st, at a hospital in Glendale, California.
Many have reached out in condolences for the late actor, with Alfonso Ribeiro, who played Uncle Phil's son, Carlton, tweeting ""I'm deeply saddened to say that James Avery has passed away. He was a second father to me. I will miss him greatly."
Jada Smith posted on behalf of her and her husband, Will Smith, stating "Our condolences to aunt Florence (his mother), Miss Barbara (his wife) and all those who loved him."
SEE ALSO: "The Fresh Prince of Bel-Air" Cast Reunites
Avery had a long career in entertainment, his first screen appearance as a dancer in an uncredited role in the 1980 film "The Blues Brothers." He moved on to writing TV scripts and poetry for PBS and eventually showing up in later shows, like "CSI" and "That 70's Show".
His voice was also in high demand, with him credited for hit cartoon shows including the Shredder in the "Teenage Mutant Ninja Turtles" series and James "Rhodey" Rhodes in the early animated series of "Iron Man."
And of course, his most well-known part was as Phillip Banks, the uncle to a street hoodlum from West Philadelphia named Will Smith, in a little show called the "Fresh Prince of Bel-Air" that aired from 1990 to 1996.
In an interview in 2007 with the New York Film Academy, he was claimed, "You can either be a movie star or an actor. I'm an actor, (But) I've done pretty good."
Read the full story
here
.
Reach Executive Producer Eric Parra
here
.