Food
DineLA 2014: Our Top 10 Restaurant Picks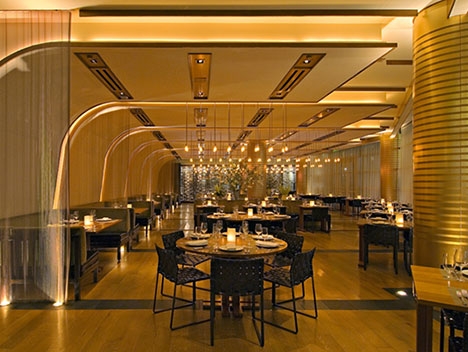 Calling all foodies!
DineLA's Restaurant Week
is coming up on Jan. 20-31.
Started in 2008, dineLA is an event held twice a year where more than 300 of Los Angeles' most famous and most upscale restaurants of all styles and specialties participate in this 12-day fest. Fine dining lunch and dinner meals are offered for discounted prices, and the event has become a huge draw for L.A. natives and tourists alike. This is the perfect excuse to try new and delicious restaurants around Los Angeles.
To help you navigate the myriad restaurants that are participating, here are Neon Tommy's suggestions for 10 restaurants to visit during the famed restaurant week.
Wolfgang Puck at Hotel Bel-Air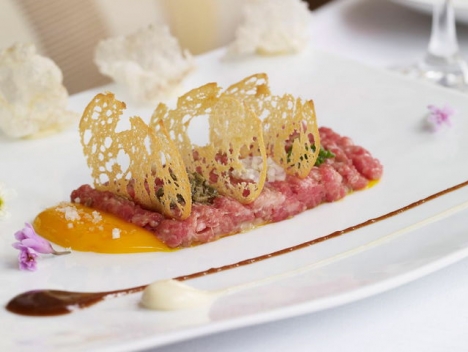 Wolfgang Puck
is a household name, and now you don't have to drool over his cookbooks or TV appearances from your house, you can actually eat his creations. And for icing on the (possibly literal) cake, you get to enjoy your meal at the beautiful
Hotel Bel-Air
. Wolfgang Puck specializes in modern California cuisine, but he gains his inspiration from Mediterranean and European foods. Puck uses fresh Californian ingredients, and dinner will cost you $45. Check out the delicious menu
here
.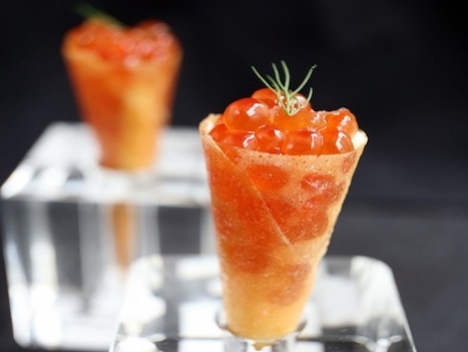 You may know
José Andrés
as the man who introduced America to the concept of small dining plates, and now, for $45, you can see for yourself what made him such a famous and successful culinary icon. Described as a modern-day indoor "piazza," you can enjoy some authentic Spanish style carnes, such as the croquestas de pollo, some seafood like the sea scallops, or some special latas and conservas that celebrate the Spanish canning tradition. To look at some of the other menu choices, look
here
.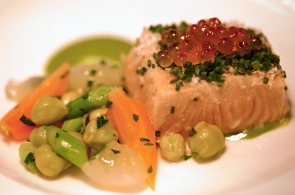 Does the name
Tom Colicchio
ring a bell? If you're a "
Top Chef
" fan, you should be hearing a cacophony of church bells in your head. Now you don't enviously binge watch the show to see his creations, you can head over to Century City and enjoy some of Colicchio's rich American cuisine. For dineLA week, the menu includes everything from albacore tuna to duck sausage to whole wheat cavatelli beef ragout. If you want to see more dinner options look
here
.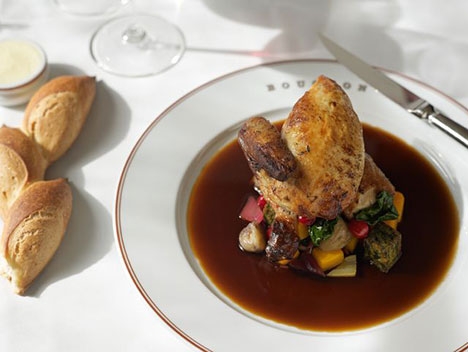 If you enjoy French food and have $45 ($25 for lunch), definitely head over to Bouchon Bistro. You'll feel like you're in Paris as you eat your Coq au Vin or Risotto aux Champignons, and pair your meal with some authentic French wine. Make sure you leave room for the restaurant's namesake though – the chocolate bouchons. Look at other options
here
.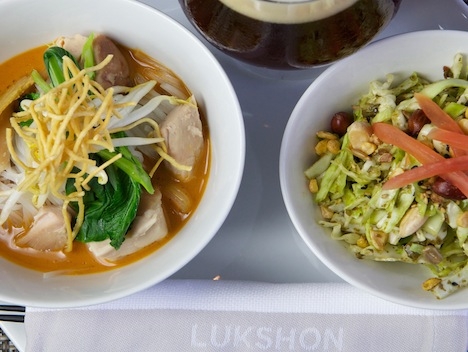 Have you been craving Asian fusion lately? If so, put $35 in your wallet ($20 for lunch) and head to Lukshon, which is right off the Expo Line in Culver City, for dinner.
Sang Yoon
is the master chef in charge of this South-East Asian inspired restaurant, and the restaurant brings some nice cultural diversity to Los Angeles.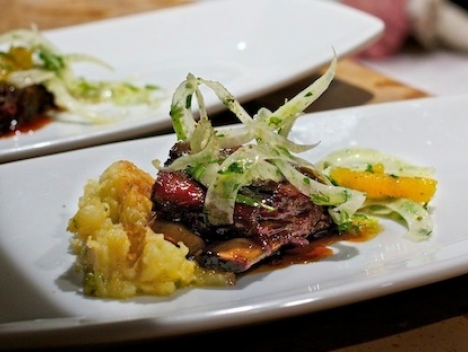 To continue your trip around the world, head to Sotto to experience some genuine Southern Italian dishes. To start off your meal, try some of the restaurant's seasonal cocktails, which utilize the chef's knowledge of some Italian spirits that aren't as known in America; they'll taste new and delicious and you'll want to book your tickets to Italy ASAP. Some tasty homemade salads and pastas are offered, but the restaurant utilizes its authentic wood-burning oven to create some unforgettable pizzas. If you have $35 and are interested, check out the rest of the menu
here
.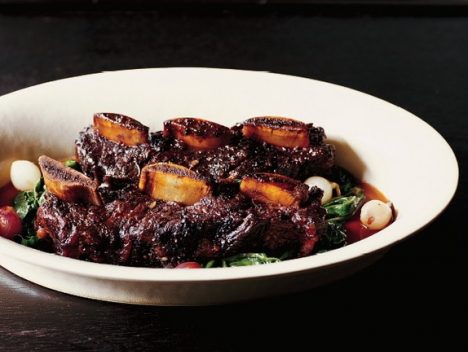 Mediterranean lovers and foodies wanting to continue their culinary adventure around the world will adore this restaurant. Located in West Hollywood, chef
Suzanne Goin
is offering $25 lunches and $45 dinners for dineLA week. The atmosphere of the restaurant is warm and seasonal ingredients such as sweet corn polentas and fava pestos are used, making this dining experience an accurate Mediterranean one. Try the white bean soup and the harissa-grilled chicken and enjoy. For more lunch and dinner options look
here
.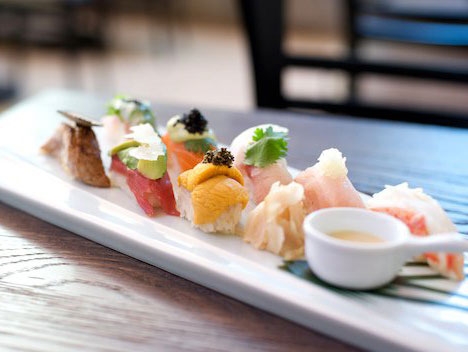 With two locations, one in Hollywood and one in Pasadena, you have multiple opportunities to check out Sushi Roku. With $20 as the lunch price and $35 as the dinner price, you'll get to enjoy a mix of new and innovative sushi dishes, as well as some classic options too. You can stick to rolls, like the spicy tuna roll, or you can get a from-the-sea or from-the-farm meal too. For dinner you even get the option to pick your own five or ten mixed piece meal. To map your meal look
here
.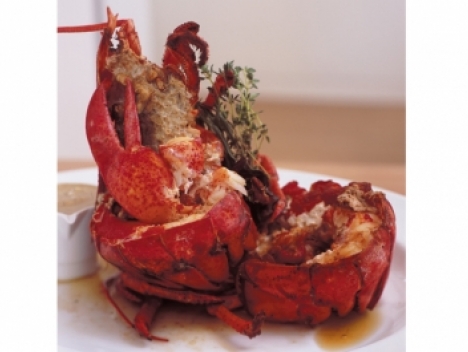 Just a warning, this meal will cost you $80, but it will be worth it. Any true steak lover should head over to Beverly Hills and dine at the restaurant that came from the genius of Wolfgang Puck and architect
Richard Meier
. Check out this chic restaurant to try a seafood appetizer and a perfectly broiled steak, but make sure to leave room for dessert: an Irish whiskey chocolate cake. For the other options CUT offers look
here
.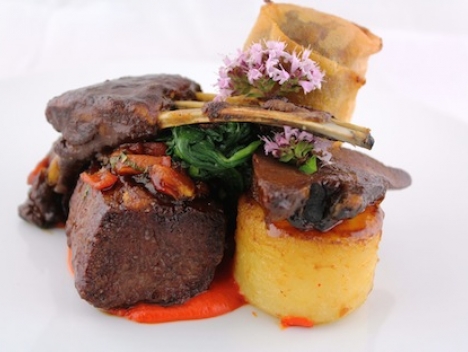 For a reasonable $35, you can dine at British chef
Brendan Collins
' venture into the States. This traditional British gastropub has a fairly casual vibe, and defines its food genre as international. You can feast on pork tenderloin "Wellington," English pea soup and sticky toffee pudding, while enjoying the cool English vibe in the middle of downtown Los Angeles. Check out more menu options
here
.
Reach Staff Reporter Samantha Jacobs here. Follow her on Twitter here.