Opinion
College Republicans And Democrats On Obama's State Of The Union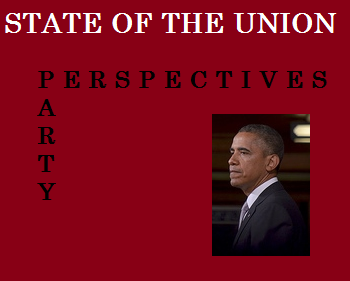 As President Obama prepares his
"virtual roadtrip"
to discuss the issues and policies laid out in last night's State of the Union address via Google Hangouts, it is clear the White House is using new strategies in digital media to engage with younger generations. Here, USC's own College Republicans and College Democrats weigh in on the address and what it means for the future they will inherit.
USC College Republicans Executive Board member Jack Merritt:
"For a variety of reasons, the President found himself in a tough spot; as some panelists in the USC Annenberg School for Communication and Journalism panel in which I particpated last night pointed out, the speech was reminiscent of someone whose first halcyon days as leader of the free world are long behind him. An NBC News/Wall Street Journal poll showed last night that 63 percent of respondents believe that the country is on the wrong track. Unfortunately, the President did very little to assure the American people that progress still awaits."
Read Jack's piece: "Obama's New Imperium"
USC College Democrats Political Director Alec White:
"His strongest push came in a minimum wage increase proposal. He urged Republicans to join the rest of Americans and support a raise. Unlike some issues which are divided 50/50 nationwide, a minimum wage increase is supported by almost 75 percent of Americans. During the 2012 election, President Obama was able to win swing states such as Ohio by portraying Governor Romney as out of touch with lower income Americans and this minimum wage increase, if opposed by the tea party and the GOP-led Congress, would enable the President to continue that narrative going into the 2014 mid-term elections."
Read Alec's piece: "Obama Looks To Energize His Base And Cement His Legacy"
Get more Neon Tommy State of the Union coverage here.