Los Angeles
LAX Bomb Threat At Cargo Hanger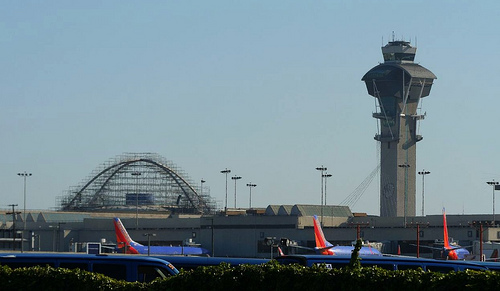 According to the
Epoch Times
, police responded to a bomb threat at a US Airways cargo area at the Los Angeles International Airport Wednesday afternoon.
Authorities upgraded an item to "suspicious" as soon as a canine alerted authorities of a mysterious package.
The area was evacuated, and the LAPD Bomb Squad was enroute after the call came in at 2:21 p.m. local time.
At 3:25 p.m., LAX reported that the area is now clear, and the suspicious package has been removed.
Reach Executive Producer Beatrice Verhoeven here. Follow her on Twitter.