Commentaries
Bigger Business Is Not Always Better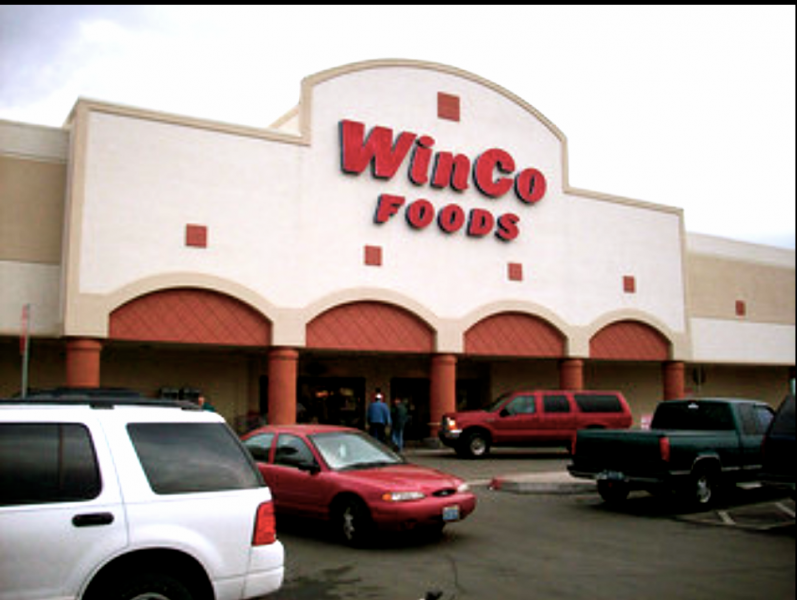 It's no secret, the point of all business, big or small is to maximize profit.
So who does it better—big or small businesses?
Bigger is not always better. Not only have small businesses mastered customer service and earned local loyalties for simple hospitality, but these "hole in the wall" start-ups have also created innovative operational strategies that allow them to undercut retail prices and treat employees like family members. It is no question that small businesses done right, can in fact, beat out the big boys.
And with that introduction… Say hello to my little friend, WinCo.
WinCo is a chain of about 100 customer-friendly, ultra-organized supermarkets in the United States. Burt Flickinger III, a supermarket-retailing-industry expert for Strategic Resource Group described WinCo's winning business model to TIME, "WinCo is really unstoppable… they're Walmart's worst nightmare."
How does this small Idaho-based business manage to undercut Walmart's famous low prices?
The answer is small-business creativity.
As a private enterprise, WinCo fosters an environment that encourages original business plans and allows WinCo to cut operational costs, enabling them to offer low-priced groceries to consumers.
Prices are kept unbelievably low through WinCo's multiple cost-cutting strategies. In order to trim operational costs, WinCo began by eliminating "middlemen" in its purchasing and has saved big bucks by buying production goods directly from farms and factories—avoiding one link in its purchasing costs. Additionally, WinCo does not accept credit cards and asks customers to bag their own groceries. WinCo also cuts needless supermarket decorations and imitates the business models of many minimalist companies that save money through basic grocery organization.
READ MORE: Obama's Take On Current State Of Economy
But beyond low prices, WinCo poses a threat to Walmart for the way it does right by employees. Walmart has unfortunately earned itself a reputation for being unfair to employees and thus harming its overall business model as rumors spread that Walmart avoids paying full-time workers and understaffs stores.
In contrast, WinCo's small business advantage allows it to treat employees exceptionally well. WinCo has reduced turnover and absenteeism, while increasing productivity and motivation, making WinCo one of the best companies for employees. WinCo provides all employees who work 24+ hours per week with health benefits, and employees also receive a pension of 20% of their annual earnings. To make it simple, WinCo believes "Happy Employees means a Happy Business."
Prior to the rise of WinCo, consumers dealt with the guilt of supporting the big business monster, Walmart. With prices so low, how could they resist?
But given the chance to buy from a small business with a happy staff and the feel-good sensation of supporting a company that actually treats employees right while also paying discount prices… aware consumers will quickly leave Walmart and join the WinCo fan club.
Better yet, WinCo isn't the only small business that is taking advantage of simple operational strategies and quality employee relations. Small businesses around the world are making a big splash in consumer choices.
READ MORE: Gift To Help Marshall Business School Promote Social Change
Take for example USC students who anxiously look forward to simple eatery joints like AmazeBowl and In-N-Out Burger, or the kids who race to the Farmers market on Wednesdays in McCarthy quad. There is something about buying from "real" people with "real" families that makes consumers feel better about their purchases.
This sense of authenticity—following the principles of American capitalism and supporting the American Dream—is a sensation that very few big corporations have been able to grasp. This sense of authenticity is the unique element that makes small, private businesses a threat to big businesses.
Additionally, companies that start out small such as Apple, Twitter and Facebook have a vision to deliver a benefit to consumers that sometimes the consumer doesn't even know they need or want.
Twitter and Facebook were once small companies, and Apple almost failed. Who needed a smart phone or social media?
READ MORE: US Economy Pushes Small Businesses To Look Abroad
These small businesses introduced society to small products that would soon become necessities. Unlike big businesses, Apple, Twitter and Facebook took huge risks to show the world what they needed; they gambled their small garage-based businesses to introduce innovative, life-changing technologies.
Big companies have a problem implementing new ideas and often stop creating great products as they are content to run their companies as is. Thinking beyond merely brining home the bacon, small businesses like Apple, Twitter and Facebook are excited to think outside the box and take on new risks that may scare big businesses.
Big and small Businesses must find ways to offer innovative products at low prices while creating a positive reputation and maximize profit.
Reach Staff Reporter Cubby Sporrong here. Follow on Twitter here.