Music
5 Bands Calling It Quits In 2014
2014 is only just getting started, but we're already getting news of some pretty major (and not-so-major) bands ready to call it quits!
One particularly high-profile split came about yesterday when the members of hard rock band Mötley Crüe announced their retirement after over three decades of making music by signing a "cessation of touring agreement," which - as its name makes obvious - forbids the band from ever going on tour again.
Luckily, this agreement doesn't go into effect until the end of 2015, so Mötley Crüe has enough time to go on the road one last time for the aptly named "Final Tour" with opening act Alice Cooper.
The band members have received an outpouring of support from their fans online, including a message from pop singer Demi Lovato.
Mötley Crüe isn't the only band that's announced its split this year though, here are 5 other bands you'll be saying goodbye to in 2014!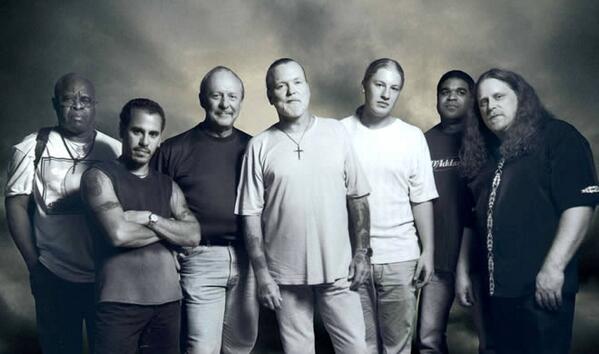 The Allman Brothers Band
After 45 years together, the Allman Brothers Band has decided to stop touring at the end of the year.
Vocalist Gregg Allman claims that "This is it - this is the end of it. 45 years is enough and I want to do something else, anyway."
But is it really the end? The Allman Brothers Band have "broken up" twice before, but these splits have never lasted for very long.
Vivian Girls
Indie-rock band Vivian Girls announced their break-up with a post on Facebook that reads, "Brooklyn, New York, March 2007: we started making music together … It's been a long and crazy journey in the seven years since, and we feel as though the time has finally come to let our band rest in peace."
Although the band has been fairly inactive since the release of their last album "Share the Joy" (2011), they will get together for two final shows - one in L.A. on February 14 and another in Brooklyn on March 1.
Anberlin
After releasing 6 successful records together, Florida-based alternative rock band Anberlin released a video on YouTube announcing their disbandment.
"In 2014 we're going to release our final record and tour the world one more time," reads the video description. "We don't want to fade out. We want to end with hugs and celebrate the life that was Anberlin and not be bummed about us ending."
The band will be returning to their former label Tooth & Nail Records for the release of their final album and will also be joining the 2014 Vans Warped Tour this summer.
The Wanted
While not technically an official break-up, UK boy band The Wanted announced via Facebook that they would be going their separate ways to "pursue personal endeavours" after one last tour together.
However, the members of the band have also emphasized that they would like to get back together sometime in the future, so there might just be hope yet!
Unitopia
Australian progressive rock band Unitopia is splitting up after 17 years in order to "pursue other projects."
In an interview with Prog Magazine, keyboardist and guitarist Sean Timms said, "Mark [Trueack, vocalist] and I are still the best of friends and there's been no falling out. This is a creative decision - we've had a pretty full on run for a few years now and have decided that the time is right to pursue other projects."
Like The Wanted, Timms left the door open for more Unitopia music in the future, teasing the release of an "Expanded, Revisited, and Remastered" edition of its debut record "More Than a Dream" (2007).
Reach Executive Producer Michelle Tiu here and follow her on Twitter.