Entertainment News
45th NAACP Image Awards: Nominations Announced, Plus Exclusive Interviews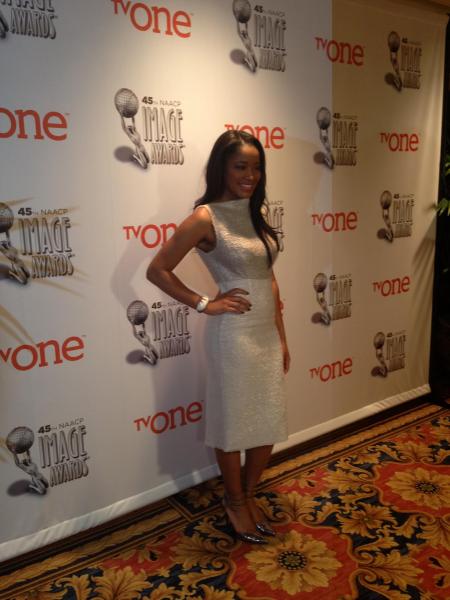 Award season is back!
The glitz and glamour we all love about this time of the year is here again. Designers are making phone calls, bloggers are making their predictions and your co-workers are probably making a few bets of their own. But arguably the most excited of them all is the the nominee. What better way to begin the New Year than with others rewarding you for your hard work over the last twelve months?
It's a joyous event that many of the nominees have worked their entire lives for - if only to say they've had the honor of being nominated.
Especially when the nomination comes from a prestigious organization like the National Association for the Advancement of Colored People.
The 45th NAACP Image Awards held their press conference Thursday afternoon leading up to February's award show.
During the conference, the NAACP Image Awards announced this year's nominees in all television and non-televised categories.
The NAACP Image Awards was created to honor those in the arts and entertainment whose work offers the most help in bringing about positive change for the black community. It recognizes the achievements made by industry professionals of multicultural backgrounds.
Last year's winners included Kerry Washington, Jamie Foxx and Denzel Washington.
For actress Keke Palmer, her nomination for "Outstanding Actress in a Television Movie, Mini-Series or Dramatic Special" for her role as Chili in "CrazySexyCool: The TLC Story" meant the world.
"It means so much, you know. I was very excited. I was also very anxious about the movie. I really wanted people to like it."
And with a total of 4.5 million viewers during the premiere of the cable movie, making it the highest-rated cable movie in 2013, it appears Palmer's worries were for naught.
"It's the first time [I played] a really adult role. And it was just a lot of things about the movie that made it just interesting to see what people were going to think. So, to get great fan feedback that was just enough for me. But, then also to be nominated it's like 'Yes!'. I'm thankful. It's exciting."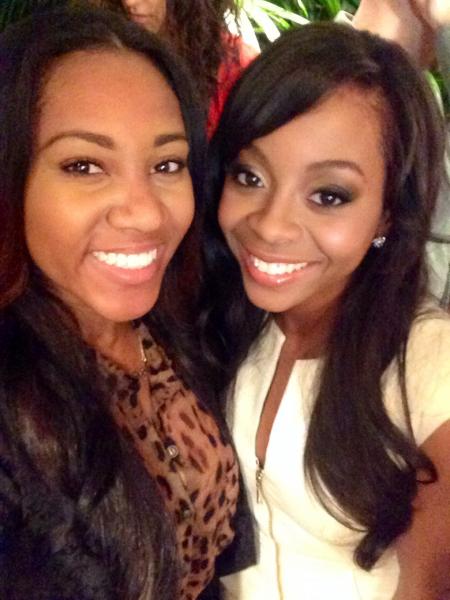 While Palmer is no stranger to the silver screen, breakout star Bresha Webb came off just as confident and self-assured as any veteran actor.
Webb plays "Iamunique" in TV One's hit series "Love That Girl!" - formerly played by Tatyana Ali.
"I have so much fun playing her. She's so much fun, colorful, funny, ghetto, ratchet with a taste - just a taste - of class. She's becoming more classier as the seasons go on."
When asked about what makes her character who she is, Webb was not shy to take full credit. "What's unique about Iamunique is what I add to her. Because, no one can do Iamunique better than me."
Although "Love That Girl!" and Webb weren't nominated for an Image Award this time around, the show's longevity along with Webb's growing fan base leaves no doubt that an award is soon to come.
Find out the rest of this year's nominations here.
Cast YOUR vote here.
The 45th NAACP Image Awards will air February 22nd 9pm ET/7pm PT on TV One.
Check here for your local listings: http://tvone.tv/inside-tv-one/channel-listings.html
Reach staff reporter Kay Angrum here and follow her on Twitter here to live tweet with her during the show!