Entertainment News
13 Legendary Artists Who Have Fewer Grammys Than Lorde
The music world had a great day this past Sunday at the 56th Grammy Awards. The show was full of surprises and interesting fashion choices – does Beyoncé and Jay Z's performances ring a bell? What about Pharrell's hat? That surely brought up some images into mind. But even though the night, which just went on and on, gave the internet lots of exploitative material, let's admit that Lorde stole the night – at least part of it.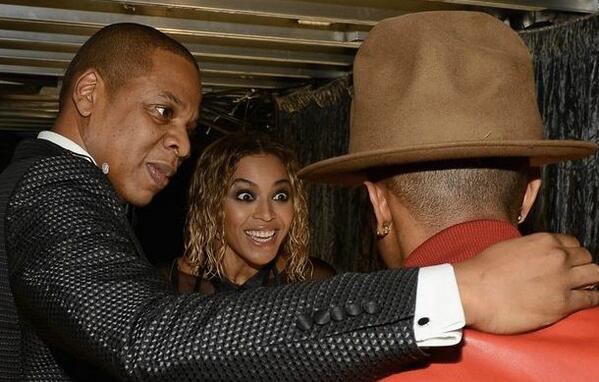 The overnight success not only took home two Grammys – Best Song of the Year and Best Pop Solo Performance for "Royals", she is also now the third youngest winner ever! The New Zealand native has had a great year and she is only 17. What is everyone else doing with their lives, right? This brings to mind some artists who despite having extremely successful, long-lasting careers have never managed to take home a Grammy. Some of these solo performers and bands have been nominated multiple times but for some reason, they now have less Grammys than 17-year old Ella Yelich-O'Connor.
Here is a list of 13 legendary artists (in no particular order) who can't seem to be able to win a Grammy or more than one in some cases.
Backstreet Boys
Okay, they are not the most legendary of bands but if you say you've never listened to them, you are a liar. The 90's boy band was incredibly popular, sold millions of albums, made music videos wearing all white and they never won a Grammy.
Britney Spears
If we are going to talk about one of the biggest boy bands, we have to mention the Princess of Pop and the fact that she only has one Grammy. That is one less than Lorde. Although Britney eventually went crazy (and then recovered her sanity), she was called the Princess of Pop for a reason. Her tunes were catchy and her moves were sexy but that still did not convince the members of the Academy.
'N Sync
Since we are on the realm of Pop, why not talk about the fact that 'N Sync never won a Grammy during its lifetime either. Another extremely successful boy band that was never recognized by the biggest awards show in music.
Diana Ross
So Diana Ross has never won a Grammy. What? How does that even happen? It is hard to believe that someone with a career as long as hers and with as many hits has never received the honor. It makes us wonder how winners are chosen…
Oasis
"Wonderwall," anyone? If you don't recognize that song, do yourself a favor and Google it and proceed to listen to it. The famous song was up for Best Rock Song in 1997 and it did not win. Unbelievable, just unbelievable.
The Who
You don't get more iconic or legendary than The Who. It is hard to understand why they were never awarded the golden gramophone. What are the voters looking for?
Nirvana
Another legendary band, which even though came to a tragic end, won less Grammys than Lorde. Their biggest hit, "Smells Like Teen Spirit," did not earn them a Grammy in 1993, although it was nominated twice. Will our faith in humanity ever be restored?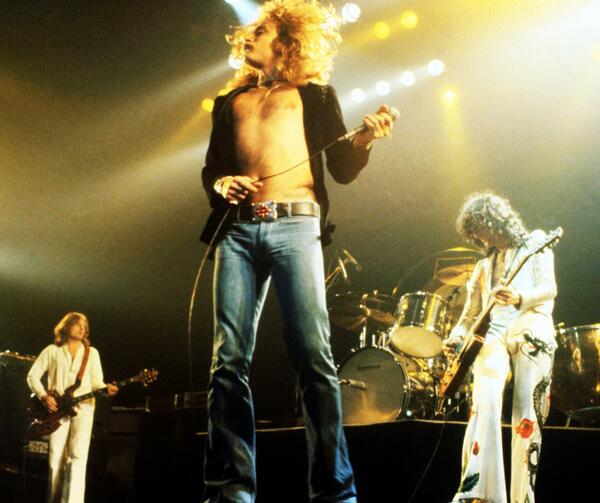 Led Zeppelin
Their first Grammy win was this past Sunday, their one and only Grammy. Lorde won two. How does that even happen? It will always be an enigma.
The Doors
Jim Morrison, enough said. Yes, this is about musical talent and not physical appearance, but The Doors had both. To this day, anyone can recall "Light My Fire" and yet, they never won a Grammy.
Snoop Dogg
Although he now goes by Snoop Lion, it's important to recognize that he has been nominated 16 times and has never won any of them. What does Lorde have that he doesn't?
Queen
No, the iconic band never went home with a golden gramophone in their hands. And if Freddie Mercury's insane pipes and "Bohemian Rhapsody" cannot earn you a Grammy than we are not sure what will.
Jimi Hendrix
One of the best guitar players that has ever lived who also never took home the prestigious award. Maybe if he had lived a few more years? We will never know. We do know he was insanely talented and should have won a Grammy.
Journey
"Don't Stop Believing" did not win. What else can be said?
*This list did not take Lifetime Achievement Awards into consideration.
Reach Staff Reporter Stephanie Barajas here.