Nation and World
U.S. Has More School Shootings Than The Rest Of The World Combined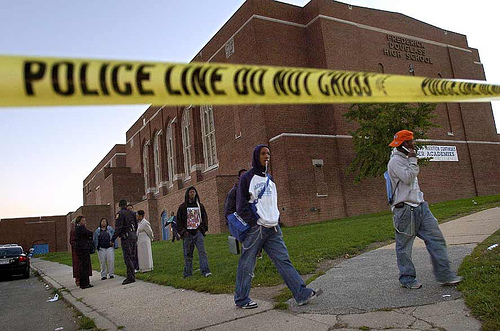 On Dec. 13th, an 18-year-old walked into Arapahoe High School and shot a female senior before taking his own life. Rather than a freak incident, this was the 25th school shooting
incident
that the United States has seen this year, according to a investigation conducted by the
Daily Beast
.
As years have gone by, school shootings seems as if they are becoming increasingly prevalent, as the Dec. 14 anniversary of the Connecticut's Sandy Hook shooting reminded millions of Americans.
How does the rest of the world compare?
Since 2000, there have been 15 school shootings throughout the rest of the world combined.
The fact that America has so many more guns than any other country contributes to this difference. The chart below compares the number of privately owned guns in various countries. American wins by a landslide.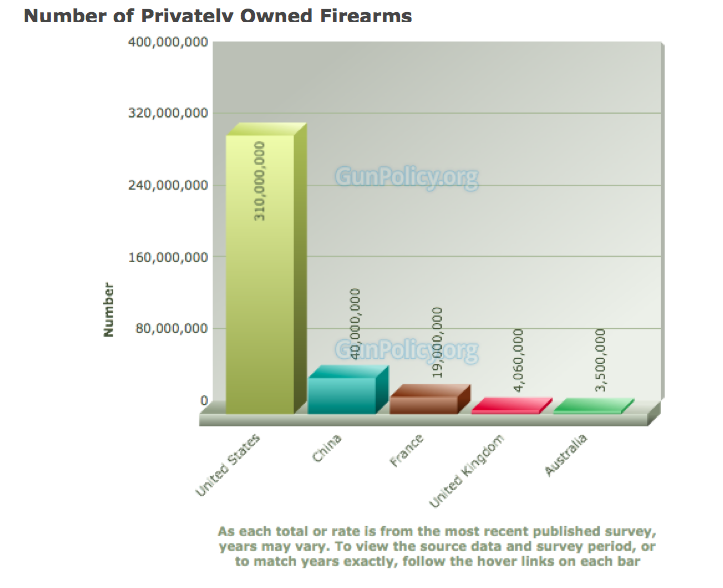 To see more countries on this chart, you can play with the chart here.
The stark difference in numbers is indicative of another stark difference between the United States and the rest of the world: only the United States maintains a constitutional right to keep and bear arms. Even after 25 school shootings (not to mention shootings elsewhere) and little political change, the Amendment remains.
When there was a school shooting massacre in the United Kingdom in 1996 where a 43-year-old man killed 16 children at Dunblane Primary School, the government imposed a ban of all private ownership of guns in the country following the incident.
Today, if a U.K. citizen wishes to own a gun, they cannot do so without a legitimate reason (deemed so by law) and must undergo extensive background checks and licensing procedures to gain ownership. Since then, the U.K. has seen a major decline in shootings such as Dunblane.
A similar change in firearm legality occurred in Australia, with the government banning firearms following a massacre in Tasmania that left 35 dead. Since then, Australia has also seen a decrease in mass shootings.
At a time when the U.S. ranks 19th in most corrupt countries, 17th in education, and 24th in literacy, there is at least once place where our dominance is unrivaled. The U.S. is still number one in the number of privately owned guns and in number of school shootings.
Reach Contributor Katie Chen here. Follow her on Twitter here.