Opinion
Student Internships: To Pay Or Not To Pay?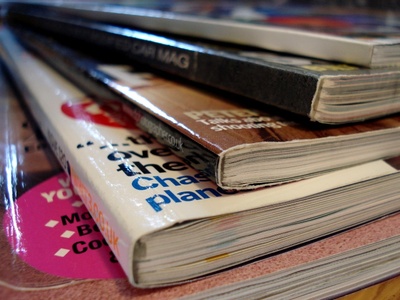 Unpaid internships have become so ubiquitous for today's college students and graduates, that few actually stop to think about the implications of working for free — usually for companies which take in millions of dollars in revenue each year.
In recent months, there have been numerous developments which have signaled a backlash against the practice of unpaid internships.
In June, the District Court ruled in favor of two Fox Searchlight interns who sued the company on behalf of more than 100 others for backpay, claiming they were overworked and under-compensated in 2010 while working on the set of "Black Swan." In 2012, the Hearst Corporation was also sued by a former intern who claimed the company failed to pay entry-level employees and violated the Fair Labor Standards Act.
And Condé Nast announced in October that it would discontinue its internship program entirely in the wake of lawsuits filed by two former student interns, who worked separately for W magazine and The New Yorker and claimed the company failed to pay them minimum wages.
Mike Litrownik, an attorney at New York City-based Outten & Golden Law Firm which specializes in employment law and, specifically, unpaid internships, said the "Black Swan" and Hearst cases — both of which Outten & Golden represented — helped spark the current debate over unpaid internships.
"The Fox Searchlight case was the first time a federal judge ruled an internship to be illegal under New York state's wage and hour laws, which set a good precedent," said Litrownik. "After that decision, we started seeing a lot more cases from unpaid interns who realized that they'd been subjected to illegal unpaid workplace practices, and they weren't willing to put up with it anymore."
Some argue that demanding compensation, even for entry-level positions, is greedy, or selfish.
But therein lies the overarching problem with unpaid internships: They favor the privileged and the wealthy, or at least those well-off enough who can afford to work for free. And those who demand compensation, in internships that require them to fetch coffee and file papers, often can't put their lives on hold in order to "break into" an industry.
Some unpaid internships, according to Litrownik, are legal, as defined by the U.S. Department of Labor. According to "The Test for Unpaid Interns," there are six factors that make an unpaid internship legal. But, legality is not only dependent on wage. Companies that don't pay interns not only save money by skimping on wages, but also avoid providing benefits to interns and paying city or state taxes by not listing them as employees.
"The court relied on these six factors in determining the Fox Searchlight case," said Litrownik. "It's pretty common sense that if an intern is replacing paid labor, you need to pay them. If an intern is in some educational program, that's one thing. But most people know that's not how unpaid internships work, and that's the problem. In many cases, interns are doing the grunt work of the lowest level employees."
For some, working for free can mean merely less disposable income: cooking at home instead of dining out, renting DVD's instead of going to the movies. But for those who cannot afford to work for free, unpaid internships — meaning most internships — are out of the question. Not only would many students have to quit or reduce hours at paying jobs, but traveling to internship hotspots such as New York and Los Angeles, on top of transportation costs, housing and food, are all expenses that can make unpaid internships unrealistic.
"One of the non-legal problems with unpaid internships is that they perpetuate inequality," said Litrownik. "Living in New York for a summer and working for free typically means that you have someone to support you financially, so generally only affluent young people will be able to do these kinds of internships. It shuts off a whole swath of a society as interns."
In many ways, unpaid internships perpetuate the success gap between students who are privileged, or at least those who are financially comfortable, and those who are not, a gap which a college degree is supposed to help narrow. In the unpaid internship debate, the argument that students should be more than happy to work for free, to volunteer their services, stems from the belief that success requires sacrifice.
Requiring students to work for free, to provide their own housing and food and transportation, is to virtually disqualify an entire demographic of students. Students from low-income backgrounds and those who are first generation or financially independent often need internship experience to further their careers, which will provide better lives for themselves. And they also benefit employers who can capitalize on a diverse staff with varying perspectives.
Expecting students to work unpaid, as does the Hearst Corporation, even in the wake of lawsuits, benefits no one — not even the companies themselves. And doing away with internships altogether, rather than paying interns, as Condé Nast did earlier this fall, can be just as detrimental to students trying to find their footing in the work force.
"It's a real shame," said Litrownik. "We're not seeking to eradicate internships. We're not seeking to do anything more than to get companies to comply with the law. If they expect interns to fuction as employees, they need to be paid minimum wage. We're not asking for $50 an hour, but these are huge multi-million or billion dollar companies, and paying interns isn't going to hurt their bottom line."
Internships are undoubtedly important to helping students transition from the classroom to the workplace and figuring out how to apply their knowledge to real-world settings. Internships benefit not only the interns by allowing them to develop valuable skills and gain work experience, but they also benefit their employers, who get first pick of the best and brightest minds entering the field.
No one is asking for student interns to be paid as much as CEOs or other executives, but claiming that interns are "not employees" and are not worthy of being paid for their time and effort is demeaning. Picking up coffee and faxing documents for free is not the worst thing anyone has ever been asked to do, and the glitzy high-rises and swanky offices where many interns toil away are no sweatshops. But perhaps the real question here is if a company is forced to reevaluate their internships and decides they aren't worth paying for, then why are they worth an intern's time in the first place?
Reach Contributor Olivia Niland here; follow her @olivianiland.