Nation and World
Students Burn Cairo Campus Building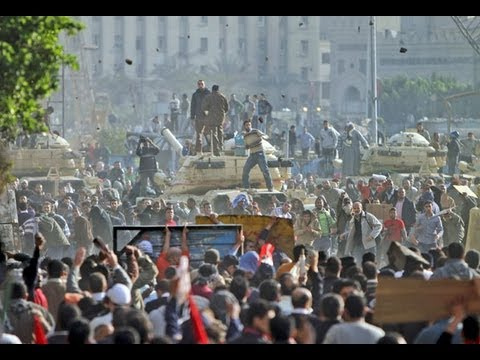 The Muslim Brotherhood hasn't been as active as it once was not too long ago, but it would seem that its supporters have been riled up again.
Student supporters of the Muslim Brotherhood at Cairo's Al-Azhar University stormed a faculty building on Saturday in the name of their cause. In an act of rebellion, the group set the building on fire during an exam period.
According to NDTV, a police official said 60 of the students were arrested after the fire on the first two floors of the building was brought under control.
The police officials teamed up with security force members not long after the fire started, and immediately began to fire tear gas to disrupt the protestors. It is apparently not the first time students and police officials have clashed.
SEE ALSO: Violence In Cairo As Pro-Morsi Supporters Protest
NDTV also says that the students were making an attempt to stop the exams that started on Saturday by linking it to their protest against the military's overthrow of Islamist president Mohamed Morsi in July. It was only a day after three people were killed and 265 arrested throughout Egypt against a series of Brotherhood demonstrations.
Read the full story here.
Reach Executive Producer Eric Parra
here
.