Investigative Reports
Race And Retail: To What Extent Is Color Important?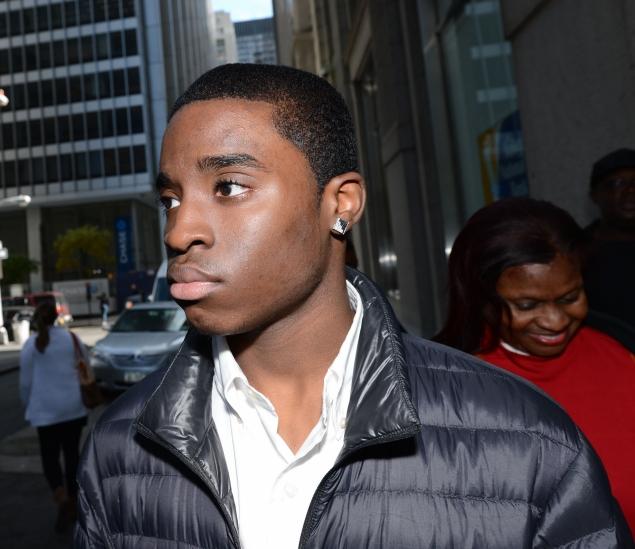 On Oct. 23rd, the New York Daily News published its front-page story as it would any other day. However, few could have predicted that this particular story – its headline reading, "Busted At Barneys For Being Black" – would receive national attention. The headline referred to nineteen-year-old Trayon Christian, a black teen from Queens, New York currently studying at the New York City College of Technology. Christian is suing Barneys department store and the New York Police Department, claiming that the Madison Avenue store staff and police racially profiled him after he purchased a $350 Salvatore Ferragamo belt.
Two days after the New York Daily News covered the story, CNN picked it up. In the following month, race and retail quickly became a topic of discussion throughout the media. Race has always been an extremely sensitive topic in America, so when Christian accused the multi-million dollar chain and NYPD of racial profiling, he re-opened a can of worms.
In the bustling streets of New York City, Christian's story is far from unusual.
Mark Crusante, 31, is a Director of Development at an elementary school in Queens. Crusante, like Christian, experienced racial profiling while shopping in one of Barneys New York's flagship stores. Crusante is a Filipino-American male living among the other 68,000 or so Filipinos in New York. As a member of a minority group, Crusante's found that store clerks not only judge him by the color of his skin but by the clothes he wears when he shops.
"It's pretty funny now when I go into a Barneys store and the other places that I've experienced it is if I'm dressed in my regular clothes, which is what I usually wear—you know jeans or sweats, or something of that matter—I get, like, double takes," said Crusante.
In addition to the strange looks he gets from security guards and clerks while shopping, Crusante also reported being hassled at the cash register. One cashier told him his face and the face on the I.D. he'd shown them to purchase an $80 tie were not the same. Only after Crusante answered a series of questions coinciding with his profile linked to the store did the cashier allow him to make the purchase.
The next day, Crusante returned to the store dressed up in a dress shirt, suit jacket, and the exact tie he'd bought the day before. His intention wasn't to make another purchase, but to test his theory that clerks falsely profile customers based on how they look and dress. Crusante immedietly noted the difference in how everyone wanted to cater to him.
"If I come in looking all nice and preppy for you, looking like I'm Julia Roberts after she gets a makeover in Pretty Woman, you're more and willing to help me," Crusante said. "But if I come in and I roll in with sneakers, sweatshirt and some jeans, somehow or another I look like a hoodlum and it just pisses me off."
Clinical marketing professor Lars Perner of the University of Southern California's Marshall School of Business says situations like Crusante's are often the result of an incongruity – something perceived as being abnormal or strange.
"These store clerks and security people have to make some judgments as to whether [the customers] are likely to be shoplifters," explained Perner. "If you had somebody who was dressed cheaply who went in and bought something really expensive that might be what we call an incongruity or unusual."
These incongruities are conditions in a constant environment that aren't normally there, which may trigger the brain to react on impulse. Clerks are specifically trained to be aware of any and all suspicious activity in order to protect their store.
New research conducted by the Global Retail Theft Barometer and the Centre for Retail Research shows that shoplifting and other retail crimes are having a significant impact on the retail industry and the American economy.
According to a 2012-2013 GRTB report, this shrinkage cost the industry more than $112 billion globally last year. As a result, stores and police are starting to crack down on their security measures. Some of these practices often cross the border into racial profiling and may eventually lead to unjustified arrests.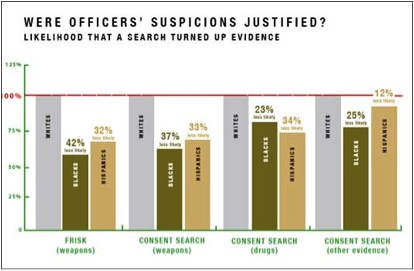 A New York Civil Liberties union reports that "the NYPD stopped 161,000 people in the first quarter of 2011, which was a record number. Eighty-four percent of those stopped were Black or Latino."
According to the New York Daily News, the police stopped Christian because a Barneys' clerk called the NYPD and reported that the credit card Christian used to buy the belt was fraudulent. The New York Daily News also found that the NYPD has received 53 grand larceny complaints this year for credit card fraud at the Barneys Madison Avenue store and has made more than 47 arrests. A spokesperson from the NYPD declined to comment on the nature of these arrests.
"There have been a lot of stories about African-Americans being singled out for shoplifting," Perner says. "Even though the rates for African-Americans tend to be a little bit lower for our population."
Researchers at the University of Florida also found that overall blacks and Hispanics were no more likely than whites to steal merchandise. In fact, the study showed that shoplifters are more readily identified by behavior than they are by race.
Every headline on Christian's case read that he felt police arrested him because he was black. According to Barneys' statement, the clerk called police because the debit card Christian used showed up on the computer as stolen.
Chase Bank personal banker, Carolina Cervantes, explained that, "if a purchase is way out of line with what a customer's been spending previously on their account, the bank will be notified immediately."
Chase Bank's account alerts feature notifies the card company of any unusual activity on a person's account. Therefore, it is also possible that the Barneys' computer told the clerk that Christian's card was stolen, which may have prompted her to call the police.
Nonetheless, computer errors happen almost as frequently as human errors. Either of the two factors could have led to Christian's arrest, which is what makes the case so complex. Following the lawsuit, civil rights activist Rev. Al Sharpton organized a protest against the Madison Avenue store. Fans also took to social media to express their concerns with Jay Z's part in Christian's story. The rapper launched his "New York Holiday" collection with Barneys New York late last month, despite the racial discrimination lawsuits.
Nekesa Mumbi Moody, Global Entertainment and Lifestyle Director for the Associated Press, shared some of the challenges she faced as a reporter. "It was important that I didn't just run with Jay Z's statement. Had we not already had a story on the wire about it, I would have had to make sure that we had the allegations as presented by the black shoppers, Barneys' official stance, etc. We also included allegations of racial profiling at Macy's to show the allegation wasn't isolated to one store, and talked to shoppers on the street and also got comment from the Rev. Al Sharpton, who waded into the controversy."
On November 1st, Trayon Christian and two former Barneys security guards met with New York attorney general Eric Schneiderman as part of the ongoing state evaluation.
As of Monday, December 9th, Barneys New York, Macy's, and other major department stores have posted a "Shoppers' Bill of Rights" in their stores. The one-page document comes after a series of meetings with store executives and Rev. Al Sharpton over the past two months.
"Profiling is an unacceptable practice and will not be tolerated," reads the document.
Reach Staff Reporter Kay Angrum here and follow her on Twitter @beginswith_KAY