Nation and World
Obama: Mandela "No Longer Belongs To Us"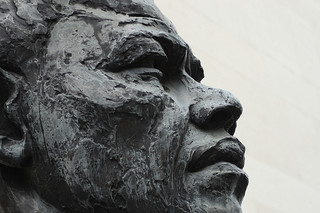 Emotional
remarks
by President Obama following Nelson Mandela's passing Thursday remind us that Mandela inspired people the world over—including, says the president, himself—to work for peace, freedom and democracy.
"Like so many around the globe, I cannot fully imagine my own life without the example that Nelson Mandela has set," the president stated in his eulogy, which came less than an hour after the announcement of Mandela's death. "And so long as I live I will do what I can to learn from him."
SEE ALSO: Nelson Mandela At 95: Millions Honor His Legacy
Obama described the South African icon as "one of the most influential, courageous and profoundly good human beings that any of us will share time with on this Earth," and noted that as we have lost him, Mandela no longer belongs to us, but to the ages.
Obama will attend Mandela's funeral later this month.
Read Obama's full remarks at USA Today.
Reach Executive Producer Francesca Bessey here.