Sports
NFL Week 15 Predictions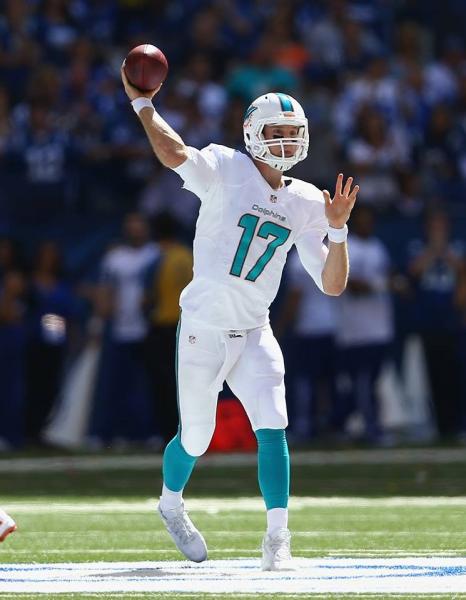 New England Patriots (10-3) @ Miami Dolphins (7-6)
Christopher Coppock: Patriots 24, Dolphins 17
Up until last week, I assumed that the Patriots were one of the best teams in the AFC. However, after New England only beat Cleveland by one point and lost Gronk in the same weekend, it is time to downgrade their status. That being said, they will still beat a Miami team that has been playing recently like they're wearing Crocs with socks.
Law Murray: Dolphins 24, Patriots 17
The Dolphins have lost seven straight to New England (and you wonder why New England always wins their division). They had an infuriating loss in New England back in October, failing to score in the second half after taking a 17-3 halftime lead. The Patriots did a good job stopping the inept Cleveland run offense last week, and Miami's aversion to running the football has cost them games this season. But a team can only be hardheaded against an adversary for so long. Expect Miami to get off to a strong start against a New England team that has yielded several of them, and the Miami run game should contain another comeback from New England QB Tom Brady.
Russell Simon: Patriots 24, Dolphins 17
Another year, another division title for Tom Brady and the Patriots. The Pats look to lock up the AFC East again with a win on Sunday over a Dolphins team desperate to remain in playoff contention. The Patriots are an insane 48-7 over the last 10 years in December, and that streak should continue on Sunday. The Patriots are averaging 27 points per game and the Fins defense is going to have a big challenge trying to contain Tom Brady.
David Tobia: Patriots 35, Dolphins 30
This is the sort of game where I normally blindly pick the team that isn't the obvious pick and I win; that's why I'm in first and a genius. It just doesn't feel right this week deep down in my core. I just can't bring myself to have the Dolphins beat the Pats. Go Fins, but I can't do it.
Matthew Tufts: Patriots 24, Dolphins 20
I thought that once Tim Tebow left, so would the Patriots' good fortunes - I was wrong. Never count out Brady and Belichick, even without Gronk (again). The Patriots are still easily the better team in this one, but will naturally only win on a last-second touchdown throw from Brady to some no-name 23rd string receiver.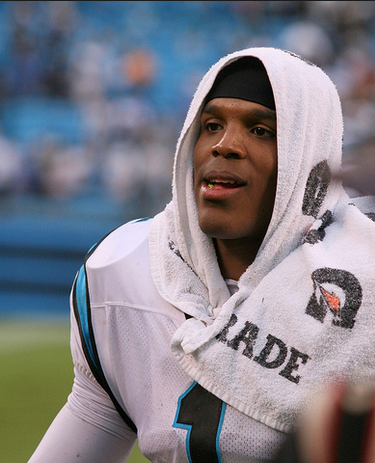 New York Jets (6-7) @ Carolina Panthers (9-4)
Coppock: Panthers 34, Jets 6
I thought we were done picking the Jets, but as it turns out we all get one more week to write about how they're going to lose. At this point, the competition for worst team in the league is down to Jets and my nine-year-old cousin's Pop Warner football team. If I had to pick one team to be the worst though, I'd probably pick the Jets because at least my cousin's team can complete a pass. Carolina is a team that continues to improve week in and week out, and they will rack up another win this weekend against an opponent who is inferior in every way.
Murray: Panthers 16, Jets 10
The Jets finally looked like a competent offensive team against the Raiders last week, but I just don't see them having the same level of success on the road. Carolina took a punch in the mouth in New Orleans, and their offense obviously isn't as strong as it needed to be to put a dent in Rob Ryan's defense. Rex Ryan's unit from New York isn't much more forgiving. But Jets rookie QB Geno Smith is unlikely to duplicate the success New Orleans QB Drew Brees had against Carolina's defense. Carolina won't score much, but they should have enough offense to win this game.
Simon: Panthers 28, Jets 10
The Panthers defense has thrived all year, except for last week when it gave up 31 points to New Orleans. They held the Patriots to 20 points and limited the 49ers to 9. They should feast on a weak Jets offense led by Geno Smith. Smith has been shaky all year, to the point that there was a QB battle between Smith and Matt Simms to see who would start in the Jets game last week vs Oakland. That is all you need to know; the Panthers should cruise.
Tobia: Panthers 72, Jets 0
Stop making me pick Jets games. Free point.
Tufts: Panthers 35, Jets 17
To put it frankly, the Jets are only in one competition now: worst team in New York. Despite the Giants' best efforts, the race is extremely close. Luckily the Jets have an ace in the hole: Geno Smith. Watch out Giants - this Jets team could be historically bad.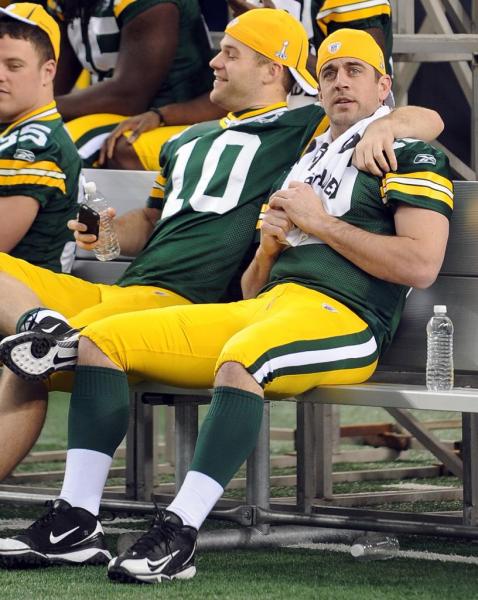 Green Bay Packers (6-6-1) @ Dallas Cowboys (7-6)
Coppock: Cowboys 40, Packers 13
Aaron Rodgers is still out injured, and as a result, Green Bay has about as much offense as the New York Jets would have…if they were way better. Dallas, on the other hand, is America's team, and thus they will destroy the Green Bay Slackers by at least 30 points. Give or take 28.
Murray: Packers 27, Cowboys 24
The Cowboys haven't lost at home to Green Bay since 1989 (nine straight), and now they get to face Green Bay QB Matt Flynn instead of Aaron Rodgers. Easy win, right? Well, if you've seen Dallas play at all this season (or at all in the 21st century), they rarely make things look easy. Packers RB Eddie Lacy looks like a good bet to run well against a Dallas front seven missing ILB Sean Lee again, and the Cowboys defense in general has been embarrassing when they can't get off the field. Dallas needs a game where they look like they know what they're doing with WR Dez Bryant and RB DeMarco Murray, or the Packers will hang around and upset them on the road.
Simon: Cowboys 21, Packers 10
Aaron Rodgers will be sidelined yet again with a collarbone injury. That leaves journeyman backup Matt Flynn as the option for the Pack. He'll be facing a Cowboys D that got shredded last week in Chicago, and is still dealing with injuries to linebacker Bruce Carter and CB Morris Claiborne. However, the Cowboys will face an easier test this week in the Packers O. RB Eddie Lacy is likely out again, and Flynn can't lead this team to a win over Dallas.
Tobia: Cowboys 37, Packers 24
You know what was funny? When Monte Kiffin got fired by his son (Don't correct me USC faithful; if you don't think Monte Kiffin got fired, you're insane) because he couldn't stop mediocre college offenses and Jerry Jones was like "Hey! Wouldja lookah that there! Let's fire a defensive coordinator with the last name Ryan and pick up this idiot!" That was funny. Too bad Aaron Rodger is still out.
Tufts: Cowboys 38, Packers 23
The Packers might want to think about signing one of the Dallas cheerleaders to a starting QB job if their Rodgers-less quarterback struggles continue. Meanwhile Romo will be trying to get in a couple last minute prime performances before his playoff choke, so look for the Cowboys offense to function smoothly. Green Bay will be lucky to keep this within two touchdowns.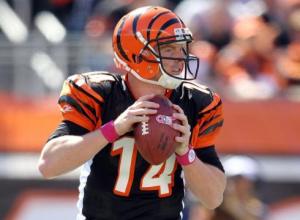 Cincinnati Bengals (9-4) @ Pittsburgh Steelers (5-8)
Coppock: Bengals 30, Steelers 20
David Tobia is going to pick Pittsburgh, and as a result I am picking Cincinnati.
Murray: Steelers 23, Bengals 20
Unless the Steelers win out, they will have their first losing season since drafting QB Ben Roethlisberger in 2004. Little things like this matter in Pittsburgh and to Roethlisberger, and head coach Mike Tomlin might overhaul his coaching staff after the season, so this is pretty much Pittsburgh's Super Bowl. Cincinnati has built a defense designed to stop teams like Pittsburgh, but the personnel is as thin as it's been all season, and it showed against Indianapolis last week as they allowed four TD passes without forcing a sack or turnover. Steelers WR Antonio Brown in particular should have a big game. If the Steelers can survive CB Ike Taylor's matchup with Cincinnati WR A.J. Green, they should keep their hopes for a .500 season alive.
Simon: Bengals 28, Steelers 21
How times have changed in the AFC North. The Bengals look poised to win the division title while the Steelers may enter rebuilding mode after the year as they are now 5-8. The Steelers D has struggled all year, they have allowed on average of 343 yards per game. They'll be facing a great young QB in Andy Dalton, who has thrown for 3419 yards this year with 25 touchdowns. He'll have a big day in the win.
Tobia: Steelers 17, Bengals 14
All DJ Khaled does is win. All I do is pick home teams. Similar results to Mr. Khaled.
Tufts: Bengals 27, Steelers 13
This sorry Steelers squad stinks. Cincinnati still seeks Super Bowl success. Sad story - enough said.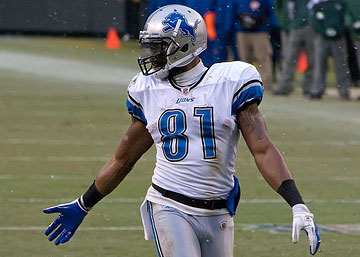 Baltimore Ravens (7-6) @ Detroit Lions (7-6)
Coppock: Lions 27, Ravens 23
Megatron.
Murray: Ravens 26, Lions 21
I wish Baltimore rookie FS Matt Elam hadn't poked the bear, er, lion, by saying WR Calvin Johnson was an older receiver. Silly rookies. I fully expect Megatron to come down with multiple TDs and damn near 200 yards. But the last time Baltimore QB Joe Flacco was indoors, he was torching San Francisco's defense in the dark Superdome, earning himself a Super Bowl MVP. Against Detroit's burnable secondary, I expect the Baltimore pass offense to look as good as it has all season.
Simon: Ravens 24, Lions 21
Both the Ravens and Lions are in control of their playoff destinies heading into week 15. Detroit is struggling though as they have lost three out of their last four games. The Ravens are coming off an epic win in a blizzard in Baltimore, in a game that featured five lead changes in the game's final moments. They have TE Dennis Pitta back, and that will be key for Joe Flacco as he goes up against a tough Lions defense. Expect another thriller in a game with major implications for both conferences in the playoff race.
Tobia: Lions 30, Ravens 25
Classic hedge-job here. I want the Bears to make the playoffs and they sort of need the Lions to lose here. That being said the Ravens are annoying and I will end up rooting for the Lions Monday night. Hedges on hedges, call it landscaping.
Tufts: Lions 28, Ravens 21
Flacco is overrated. Flacco is overrated. Flacco is overrated. Wow, glad I finally got that out of my system. Detroit by a touchdown in a game that should not have been so close.