Film and TV
Netflix Streamable Shows: Top 10 Faves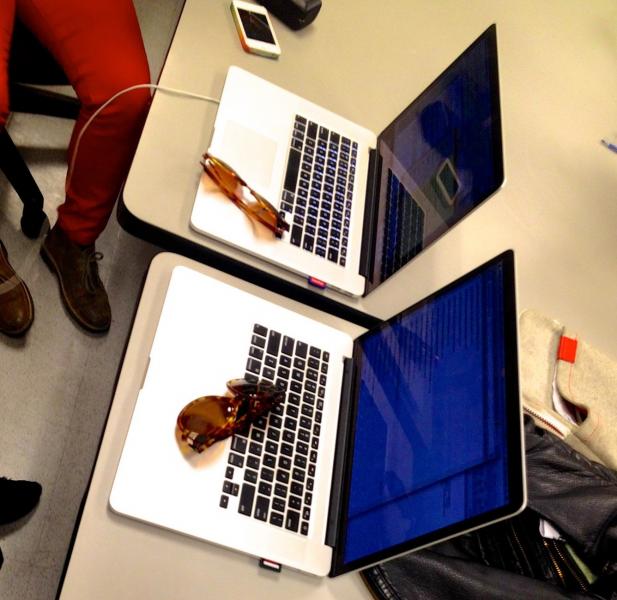 Modern, witty and culturally relevant, these 10 shows have an integral detail in common, they're addictive.
They also happen to be streamable on Netflix.
As the winter season descends upon us in the Western Hemisphere, there's no time like the present to curl up and power through hours of quality programming.
Criteria: I compliled this list paying closest attention to fan favorite contenders that were impactful on American culture and society and award-nominated. The majority- though not all- are personal favorites. Here are my picks for top shows worth of a hardcore marathon.
TOP 10 Streamable Shows on Netflix:
Little boxes on a hillside, baby. This Showtime original brought creator Jenji Kohan into the spotlight. "Weeds" follows the trials and triumphs of Nancy Botwin, a recently widowed mother of two who must find a way to provide for her family's suburban Southern Californian lifestyle. Cannabis becomes Nancy's (played by Mary Louise Parker) business endeavor of choice. Fellow cast members, Justin Kirk, Elizabeth Perkins, and Kevin Nealon provide consistent jolts of comedy. Cops and gang members keep things intense. Set against a socio-political backdrop of the "War on Terror", wars in Afghanistan and Iraq, and immigration battles, Kohan's poignant social beliefs are woven into the storyline, something which I, and I think most "Weeds" enthusiasts appreciated about the show.
Trailer:
Where to start. Lucille? Buster? Perhaps the Bluth banana stand. "Arrested Development" stars a brilliantly selected cast of rich-turned-less-rich Newport Beach socialites. The show follows son Michael (Jason Bateman) as he attempts to repair the financial mess left by his imprisoned father (Jeffrey Tambor), vodka-drenched mother (Jessica Walter), and dim-witted siblings (Portia de Rossi, Will Arnett and Tony Hale). This takes place over three seasons of noble attempts by Michael, whacky puns throughout (the stair car), and several sub plot lines with great guest stars. You can easily power through this show during a holiday hiatus. Embrace being antisocial- once you have the Bluth family, you won't need anything else for awhile.
Trailer:
Unless you've been under a rock for the past year- or perhaps taking a break from technology (good for you!) you know the trail of glory paved by AMC's "Breaking Bad". Created by Vince Gilligan, "Breaking Bad" follows the story of Walter White, a public school chemistry teacher who learns he's dying of cancer. In order to prop up his Albequerque-based wife, teenage son and baby on the way, he starts cooking meth. This show is 100% addictive- it's also intense. So if you're looking for a feel good show, pick another from this list. It's fast-paced, drug-fueled and violent. He's the danger. You can't argue with that. Caveat: the final 8 episodes of the show are not yet available on Netflix. Fortunately you have 5 long seasons to get through first.
Trailer:
Do you like Washington politics, mystery and the stench of deception? If so, you'll love "House of Cards". Starring Kevin Spacey, this 2013 show was the first ever Netflix-original show to be nominated for an Emmy. With just one season under its belt, the hour-long show follows Southern Democratic Congressman Frank Underwood as he seeks revenge on colleagues who betrayed him in his quest to become Secretary of State. "House of Cards" is dark, a little dangerous and most definitely sexy. Kevin Spacey is as convincing as ever. Kate Mara shines as an enterprising journalist who will stop at nothing to get the scoop. This show is mysterious and has intense moments, but is nothing like "Breaking Bad". If you like a good, sexy drama, this may just be for you. Head's up: season two premieres in Feb. 2014.
Trailer:
Like the book and film which inspired this beloved TV series, "Friday Night Lights" provides a snapshot of a facet of American life that is often referred to but never explored. Based in small-town Texas, Kyle Chandler is the hunky football coach, Eric Taylor, who attempts to provide guidance and discipline to his players while guiding his own family. Connie Britton, now star of "Nashville" plays Eric's wife and guidance counselor-turned-principal of Dillion High. Episodes zero in on the lives of various football players and students, exploring the struggles of families within this fictional rural town. When you get down to it, what's more dramatic than high school?
Trailer:
Amy Poehler takes and makes everything all right in the world- hilariously all right. Her primetime NBC comedy "Parks and Recreation", now 6 seasons in the running, follows the stories the employees of Pawnee, Indiana's Department of Parks and Recreation. With an incredible script and badass cast, "Parks and Rec" has introduced several comedians to the mainstream (Rashida Jones and Aubrey Plaza) and pulled in all-star cameos (Louis C.K., Megan Mullally). Similar to how "The Office" shone the spotlight on the hilarity of life inside the gray office cubicle, "Parks and Rec" parodies local government in a hilariously realistic fashion. Get ready to laugh out loud.
Trailer:
When "Mad Men" was first popular on TV, I boycotted it relentlessly. Funny enough, I couldn't wrap my head around wanting to watch 1960's New York advertising bosses take advantage of women, even though the context was somewhat of a throwback version of my own life on modern Madison Avenue. The sexism repulsed me- and it still does, but what I now know is that creator Matthew Weiner depicts sexism, racism and homophobia relevant to the era- nothing is glorified, not even Don Draper. The further you get into the series, the clearer this becomes. Everything down to the hem lines of the characters' pants and women's hairstyles are meticulously researched. That's one critical element that makes Weiner's AMC drama a true and undeniable classic. Educate yourself on the eras we missed.
Trailer:
You have to have a stomach for violence and gore, or you're not going to love AHS. Now in its third season, "American Horror Story" is a horror miniseries-style show from the FX network. It's dark, dangerous and creepy. The miniseries-style format is perhaps one of the show's perks for fans. Episodes are freestanding from one another- you don't need to watch them sequentially to know what's going on. Beloved by both fans and critics, "American Horror Story" has steadily gained popularity in the past year, adding high profile actors to the cast including Kathy Bates and Emma Roberts. The current season, "Coven", tells the stories of witches and witchcraft in America. If you liked "The Craft", this show's for you.
Trailer:
"Lost" is one of those rare modern TV series that kept die-hard fans on the edge of their seats, speculating non-stop among out-of-the-loop colleagues at the water cooler, watching the show at "Lost" bars and finding love with fellow "Lost" fans. (Yes, I know couples who came together because of "Lost" fandom). These attributes alone might suggest a mere nerd convention a la Star Trek, but in the case of "Lost", no show produced ratings or fans anywhere close during the time-period of its reign. If you're into adventure, survival and multiple plot lines, this show is for you. Be prepared to get sucked in.
Trailer:
A campy drama- laced with humor, lust and survival- all set within the walls of a women's prison. This is the backdrop of "Orange is the New Black", a Netflix original show adapted for the screen by Jenji Kohan of "Weeds" notoriety. The show follows Piper, a young preppy woman who turned herself in after being busted as part of an elaborate international drug ring. She is preparing to marry her fiancé (played by Jason Biggs), but not before reviling her lesbian past. The show is based on a true story and the book, "Orange Is the New Black: My Year in A Women's Prison" by Piper Kerman. The best part of this show emerges as we begin to learn the history of fellow inmates at Danbury and what landed each of the women in federal prison. The backstories are compelling, emotional and well acted. Head's up: there's currently only one season of "Orange is the New Black", so savor each hour-long episode.
Trailer:
Reach Arts and Culture Ashley Riegle by email. Follow her on Twitter here.