Los Angeles
What Nelson Mandela Means To Los Angeles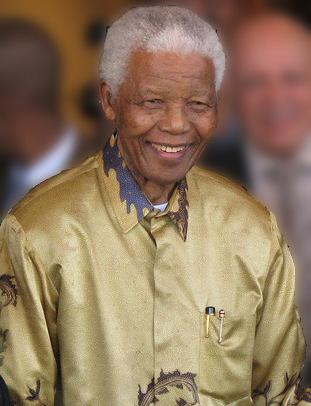 Nelson Mandela, who died Thursday at the age of 95, called upon Los Angeles in 1990 to rise above its racial divides, a message that still resonates today.
Five months after Mandela was released from prison, he embarked on a 12-city U.S. tour that included a stop in the City of Angels. The anti-apartheid revolutionary met city officials, attended celebratory dinners and received the accolades of Angelenos everywhere.
But the pinnacle of the former South African president's visit was a rally at the Los Angeles Coliseum, which boasted an attendance of 70,000 and cemented Mandela as bona fide civil rights rock star in Los Angeles.
"We could not have left the United States without visiting the city which daily nourished the dreams of millions of people the world over," Mandela told the crowd, reported The Los Angeles Times in 1990. "Many would know Los Angeles as the unchallenged capital of motion pictures, many would regard your city as the city of glamour and splendor.
"We who have suffered and continue to suffer the pain of oppression know that underneath the face of Los Angeles lies the great and noble spirit of the citizenry. We who fight for human rights know the depths of the human spirit running through the hills and valleys of the state of California."
Rev. Cecil Murray of the Center for Religion and Civic Culture recalled how the city stopped to honor Mandela during his visit.
"When we hosted him, the people would not stop applauding or weeping or shouting even after he had left. It was a tribute. A negative being translated into a positive," Murray said.
In the years later, Mandela would return to Los Angeles for private events and small speaking engagements, but never to the same fanfare that greeted him in 1990.
And it was in that first visit, nearly a quarter of a century ago, he told Los Angeles that the world was watching.
How quickly did Mandela's rhetoric disappear as the city struggled with racial tensions between its multi-ethnic communities during the 1992 L.A. Riots, O.J. Simpson's trial and the gentrification of downtown and east Los Angeles.
But with Mandela's death, the same question is now posed to the city, whether it can rise above all divides, real or imaginary.
Sharon Gelman, executive director of Artists for a New South Africa and a self-identified "white Jew," remembered how the city once came together when it protested the apartheid in South Africa.
"Black, brown, white, yellow, Christians, Jews, Hindus, atheists, young and old. He helped us find a diverse community in Los Angeles that shared common values," Gelman said. "Our city — because of how it's set up geographically — is incredibly segregated. But Mandela gave us permission to cross all boundaries."
Reach Senior News Editor Melissah Yang here. Follow her on Twitter @MelissahYang.