Entertainment News
Lionsgate Brings Twitter To TV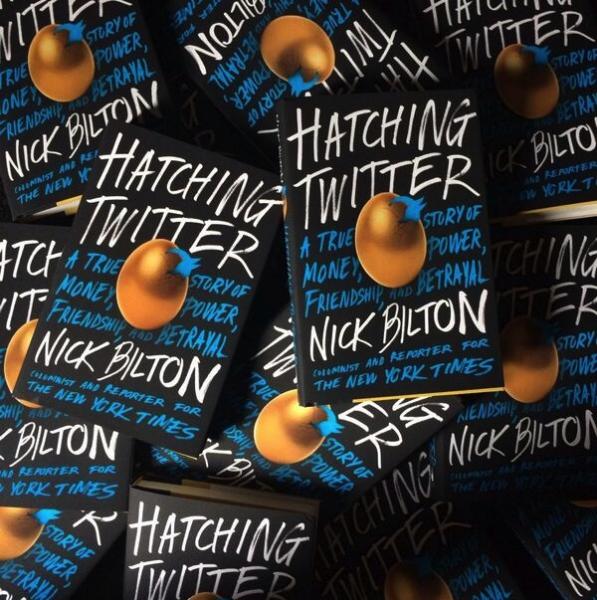 Lionsgate TV is developing a series on New York Times' columnist Nick Bilton's best-selling book
"Hatching Twitter: A Trust Story of Money, Power, Friendship, and Betrayal."
The company recently aquired the rights to the book, after much buzz in October led to speculation major studios wanted to adapt the story into a movie.
Bilton will write the screenplay and co-produce, while Allison Shearmur - who also worked on "Hunger Games" while Lionsgate distributed - will serve as the show's executive producer.
READ MORE: Film Review: 'The Hunger Games: Catching Fire'
The Twitter TV series will provide a behind-the-scenes look at how the popular social media site came to be. Lionsgate will delve into the four friends and co-creators' drama, while also detailing Twitter's evolution into a staple for mass communication.
"Nick's book has all the elements of a great drama with its complex characters, ugh-stakes power struggles and betrayed friendships, and we're extremely fortunate to have Alli Shearmur on board as executive producer," Lionsgate TV Group chairman Kevin Beggs said in a press release.
Lionsgate said Twitter's impact on society is the reason it was chosen to become a TV series. The Silicon Valley company has expanded internationally since its creation and is used by people in countries all over the world.
"Twitter has transformed almost every aspect of our lives from politics to business to friendship, and I can't think of a more compelling story to adapt for television right now," Beggs said.
In comparison to "The Social Network," Shearmur says the Twitter TV series will be similar but ultimately different. Lionsgate plans to provide a longer and more in-depth view into the development of a social media startup.
READ MORE: 'The Social Network' Wins Big At The Golden Globes
"Hatching Twitter" has been hailed as one of the top books of the year by Mashable and The Economist. In November, Amazon named Bilton's book a Best Book of the Month.
Reach Film Editor Kathy Zerbib here. Follow her on Twitter here.