International
Iceland Police Kill Suspect For The First Time Ever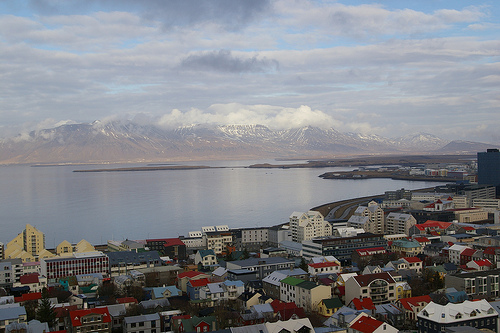 For the first time ever in their history Iceland police shot and killed a suspect.
The man, who was killed, was firing a shotgun in his apartment in the eastern part of Reykjavik, the capitol of Iceland.
Police first threw tear gas canisters through the window of the man's apartment in an attempt to subdue him. Unfortunately the man continued to fire off his gun and shot at police entering the building.
Once inside the apartment two officers were directly shot—one was shot in the face and the other in his hand.
The armed suspect was then shot and later died upon arrival at the hospital.
From the BBC:
The man, who died soon after arriving in hospital, was thought to be alone, police say, and the motive for his action remains unclear.

"Police regret this incident and would like to extend their condolences to the family of the man," Icelandic police chief Haraldur Johannessen told reporters.

The incident was "without precedent" in Iceland, he said.

The apartment block was evacuated as neighbours were considered to be in danger.

Iceland, with a population of 322,000, has one of the lowest crime rates in the world and shooting incidents are unusual.

Counselling is being provided to the special forces team.

An investigation is being carried out into the conduct of the police and to try to find out why the man began firing.
Read the full story here.