Arts+Culture
Gifts Your Parents Will Actually Use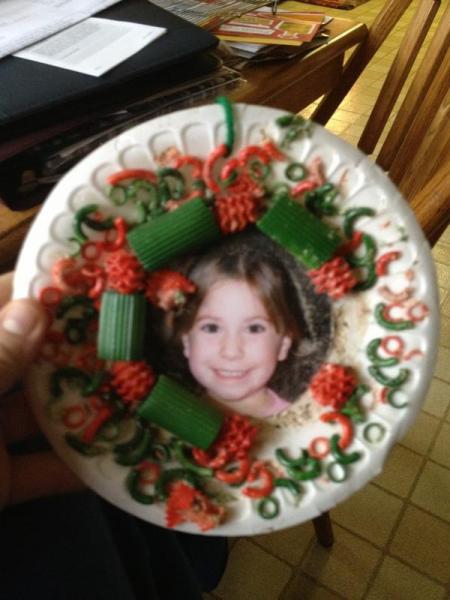 Parents. They're the people we know the best; so why is shopping for them the worst? When we were little it was easier, because anything we gave them--finger paintings and acrostic poems included--made them squeal in delight and pride over our budding artistry.
While some of us are choosing to pursue art as adults and therefore are still expected to make our parents' Christmas presents some kind of creative endeavor (looking at you, Mom; yes, I've started on your painting), most of our parents would be just as happy today (or, disturbingly, happier) with a thoughtful purchased gift. Plus money, minus macaroni.
Here are some mid-budget suggestions that mom-and-popsicle might really get some use out of. (Not that they don't look at your dry pasta family portrait each and every day.)
For your mom: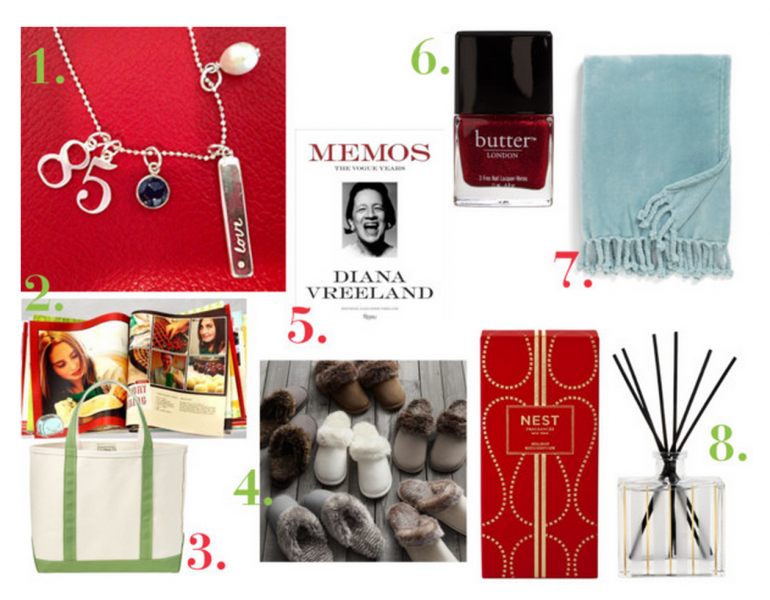 1. Stella & Dot keepsake necklace, starting at $14
Like a chicer version of the Pandora bracelet, these necklaces by stylish jeweler Stella & Dot are meant to be gradually built. Start her off with a chain and add a couple charms--letters, numbers, gems, etc--and then get her an addition for her birthday.
2. Shutterfly photo book, starting at $13
Much classier than the macaroni picture frame. Upload your photos and create custom pages, or use a Shutterfly template if you're not creatively inclined. Shutterfly will then print them into a professional-looking book and mail it to you.
3. L.L. Bean Boat and Tote bag, starting at $20.95
She'll find a million uses for this classic, durable tote. Get it in her favorite color and add her monogram (momogram!!) for an extra-special touch.
4. Restoration Hardware Luxe Faux Fur Scuff Slippers, $16
Nothing has ever looked fuzzier than the inside of these slippers; plus, they're on sale, so maybe you can afford sticking a certificate for a pedicure inside.
5. Diana Vreeland Memos: The Vogue Years, $34.79
One of the most-anticipated fashion book releases of the year, this is a catalogue of former Vogue Editor-in-Chief Diana Vreeland's correspondence with her staff. Vreeland rarely held meetings, choosing instead to communicate through these notes; they tell the story of Vogue's evolution from a small publication to an American behemoth in the latter half of the 20th century. A fascinating read for any fashionista mama.
6. Butter London nailpolish, shown here in "Chancer," $15
Butter London nailpolish is "3-free": it does not contain formaldehyde, toluene, or DBP (dibutyl phthalate), meaning it's much safer to use. A festive gift all by itself or with a pair of slippers.
7. Kennebunk Home 'Bliss' Plush Throw, $38
So soft and cozy. The perfect indulgent gift for every lady-of-a-certain-age on your list.
8. NEST 'Holiday' Reed Diffuser, $38
Something she'll appreciate but would never think to get for herself: a fragrance diffuser for the home in NEST's beloved holiday scent.
For your dad: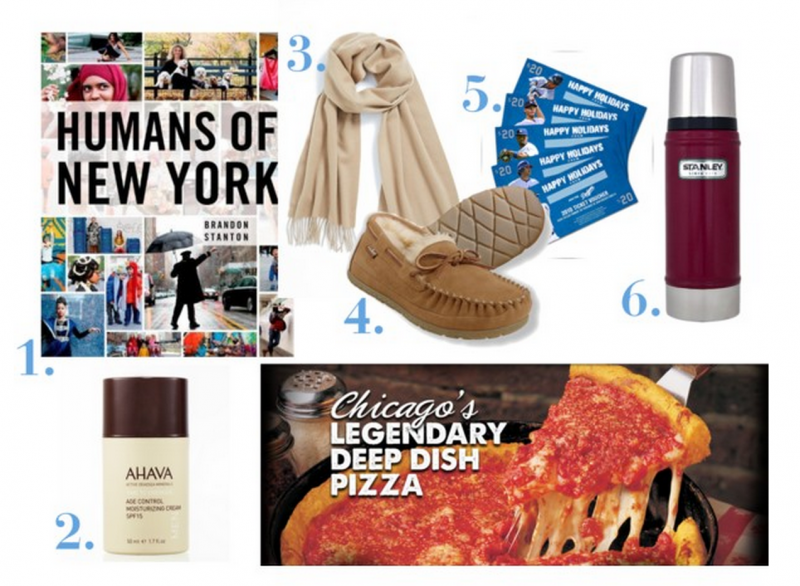 1. Humans of New York book, $17.99
The basis of this book is photographer Brandon Stanton's blog-gone-viral of the same name, on which Stanton posts portraits taken during his New York City wanderings coupled with revealing quotes and captions. They're real, honest, and poignant; together, they make a portrait of New York's richly diverse demographic. And now they're in a bestselling book that's already sold out several times since its October release. A great present for anyone, especially a dad who lives in a city (or wishes he did.)
2. Ahava SPF 15 moisturizing cream, $32
Because even men need a little grooming TLC. This moisturizer is quick-absorbing with a manly scent and includes SPF, which he should put on but probably doesn't.
3. John W. Nordstrom cashmere scarf, $98.50
It's a splurge, but he'll have it forever.
4. L.L. Bean Wicked Good Moccasins, $69
Treat him with a pair of the warmest, most comfortable slippers he'll ever own.
5. Tickets to a game, Dodger tickets starting at $9 for opening day
You know what gift he'd probably appreciate the most? Quality time with his favorite kiddo. Spend a day with him cheering on his favorite team.
6. Stanley Thermos, $35
The ultimate in rugged manly coffee-drinking. Comes with vacuum insulation to lock in the heat for 15 hours and is virtually spillproof. It's the only thermos he'll ever need.
7. Gino's East deep-dish pizza, starting at $8.32
Dads love to eat, and this is the best eating there is. World-famous Chicago pizzeria Gino's East now ships their pizzas frozen, packed in a styrofoam cooler with dry ice, anywhere in the country--a present that can go from the front door to the oven to his mouth in under two hours. Ooey gooey cheesy crunchy bliss.
Your gifts to your parents should be useful, yes, but above all, thoughtful. After all, these people wiped boogers off your face for probably at least ten years--show them some appreciation with something from the heart. That means something different for every family. It could come in the form of a thoughtfully purchased gift, a sweet inscription in a card, or, if it truly is your calling, a pasta picture frame.
Gigi Gastevich is a staff reporter who likes to shop online. Say hi to her here.