Film and TV
Top 4 Christmas Movies Of All Time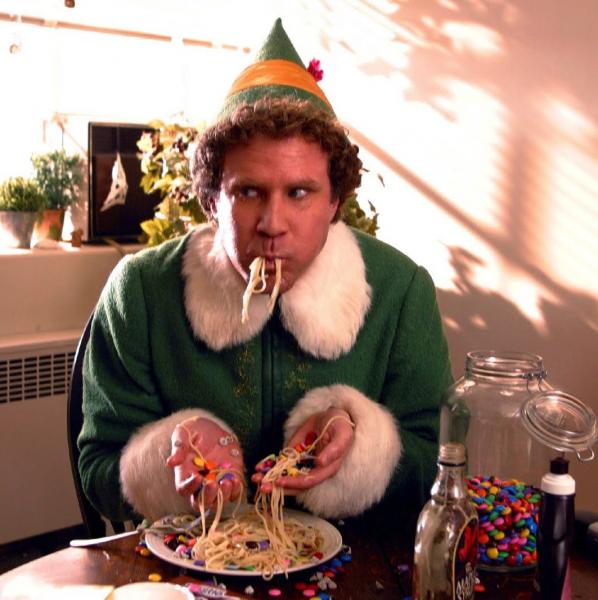 It's the most wonderful time of the year: colorful wrapping paper, joyous songs on the radio, and a festive spirit being embraced by all. It's Christmas.
Religious or not, what better way to fully immerse yourself in the holiday than watching cheery—and sometimes cheesy—Christmas films?
Here's a list of the top five Christmas movies (in no particular order) to get you through the season.
"Elf "
Serious question: what could be better than the warmth of a normal Christmas movie combined with the humor of Will Ferrell? Answer: nothing. Seeing a modern day elf take the streets of New York City in order to find his father brings us both a smile and a laugh. Also, we all can relate to Will Ferrell because who doesn't secretly wish they could still sit on Santa's lap?
"Love Actually"
Besides from the best rendition of Mariah Carey's "All I want for Christmas" and British accents, this movie is truly a must. This film is great because it doesn't even seem like a Christmas movie. It's a rom-com (who doesn't love those?) that's set during the holiday season. Brilliant. And, c'mon, there's nothing like a little romance to get us feeling warm and fuzzy during the holidays.
"Miracle on 34th Street"
Perhaps the most classic of Christmas movies, "Miracle on 34th Street" takes first place for having the most Christmas cheer. While the plotline of an old man claiming to be Santa would normally seem crazy, in our eyes—because it's the holiday season—this movie is absolutely acceptable. The plus: both you and your parents (and maybe even your grandparents) can all enjoy the same film.
"Eloise at Christmastime"
Although this film is not as well known as the others, somehow "Eloise At Christmastime" manages to capture all the perfect elements of a good Christmas movie: an adventurous child, romance, and of course NYC during the holidays. Eloise is a young girl who lives at the Plaza Hotel. In the film, she attempts to spread holiday cheer by mending the relationship between two former lovers. Eloise's excitement for the holidays reminds us of our youthful joy.
Find more stories on Christmas here.
Reach Staff Reporter Christina Pecoulas here.