National
Fiery Train Wreck in North Dakota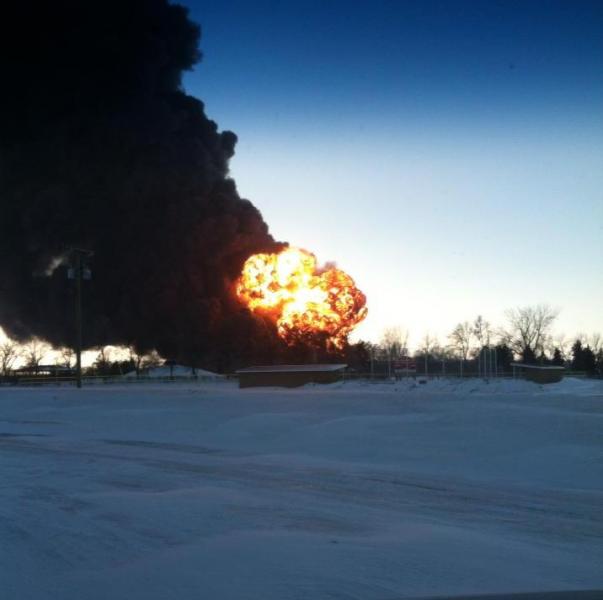 Casselton, ND - A train crashed and derailed just before 2:20 PM (MST) at 35th Street and 154th Avenue Southwest, said Sgt. Tara Morris of the Cass County Sheriff's Office. A bulk oil car is on fire and releasing toxic, black smoke, Casselton Fire Department officials said.
Officials are urging community members living within a two-mile radius to stay indoors to avoid contact with the smoke.
Huge plumes of smoke and flames can be seen for miles all around.
A Burlington North Santa Fe train was involved in the crash.
This is the second train crash to occur in Casselton, ND, this week. Valley View News reported a car had been struck by a train on December 27, 2013, with the driver narrowly escaping his vehicle before the crash.
We have gathered several eyewitness Twitter reports and pictures below:
Stay tuned for more details.
Read local news forum, INForum for updates on the scene.
Reach Staff Reporter Alex Gold here, or follow him on Twitter.