Music
Britney Spears: 'Britney Jean' Album Review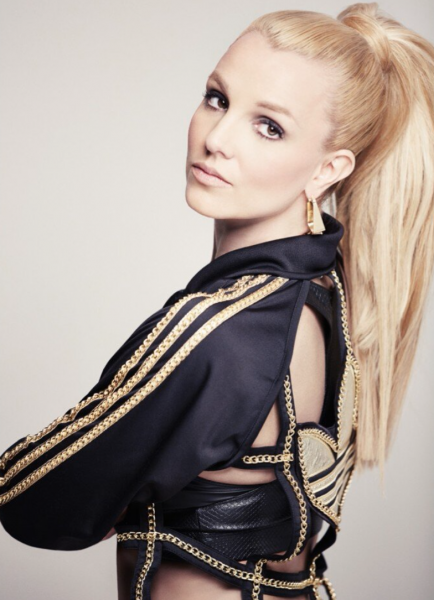 The Princess of Pop, Britney Spears, is back in the game with her eighth album that delves even deeper into her electronic obsession.
It has been two years since the diva released fresh music, but "Britney Jean" doesn't exactly live up to expectations, or her previous triumphs, "Circus" (2008) and "Blackout" (2007).
The album was sentimentally named for Spears's first and middle name to convey a sense of intimacy. She tweeted in October that this is her most personal album ever and it was a letter to her die-hard fans.
However, if you're hoping for a glimpse into the 32 year-old singer's private world, don't hold your breath. It is extremely difficult, almost impossible, to find any substance underneath the overproduced tunes, in which Spears's voice is Auto-Tuned to the max and drowned out by dizzying beats. It is unusually mediocre for such a high-caliber talent.
Spears's buddy, Will.I.Am, executive produced the 14-song album, with a helping hand from dance wizards David Guetta and Sebastian Ingrosso of Swedish House Mafia. She co-wrote every track, while heavy hitters Sia and Katy Perry also lent their musical genius to a couple of songs.
Regrettably, Will.I.Am's influence is apparent and unavoidable, as he leaves his stamp all over the album. The chemistry is just not there, and it is glaringly obvious.
The album concentrates more on dominant rhythms, rather than trivial elements, such as strong lyrics, captivating hooks and vocals. This is especially evident on the first single, "Work B**ch," and "It Should Be Easy," where she teams up with the former Black Eyed Peas artist.
The lowest point on the album is "Chillin' With You," a collaboration with younger sibling, Jamie Lynn Spears. Their voices are virtually unrecognizable and robotic on the track as they sing and rap about spending time together. While it is touching that Spears would feature her sister on her album, this one severely misses the mark: "I drank some red wine and now I'm walking on the sky / I had the time of my life."
It just doesn't make any sense.
Although, the overall feel of the album doesn't meet her usual standards, there are a few hits among the misses. Spears shines when she strips down and keeps it simple. She finds the perfect balance on the love ballad "Perfume."
Her vocals and the emotional lyrics are center stage, while the beat finally takes a backseat. It is reminiscent of another powerful Britney classic "Everytime" from "In The Zone" (2003), making it the best song on the album.
You can feel the passion in her voice as she sings, "So I wait for you to call / And I try to act natural / Have you been thinking about her or about me / And while I wait I put on my perfume / Yeah, I want it all over you / I gotta mark my territory."
Spears channels that same energy on "Don't Cry," "Alien," and "Passenger." On "Don't Cry," she croons about moving on from a past relationship and gives her best vocal performance on the album. She sings, "This is gonna be our last goodbye / Our love is gone, but I'll survive / Hide my tears and dry my eyes / You don't need to see me cry." The mid-tempo track has a catchy beat that sounds similar to vintage Britney from her "Oops! I Did It Again" (2000) days.
She almost regains her stride with the trance-inspired party tracks "Body Ache" and "Til' It's Gone." While these may not go down in history as her absolute best, it's hard to resist the surprisingly infectious, disco pulsations.
"Britney Jean" has some seriously stiff competition on the pop charts with Katy Perry, Lady Gaga and Miley Cyrus all releasing successful albums this fall, and it doesn't seem like it packs enough punch to vie for a top spot.
Spears will always have that special something that no one else can match. For years, she has reigned as one of the greatest pop stars of our generation because of her unique sound, and that's why we will always love her. But, the lack of depth on this album leaves us completely lost and craving so much more.
Read more of NT's album reviews here.
Reach Staff Reporter Gabi Duncan here. Follow her on Twitter.