National
Boy Scouts Of America Open To New Gay Policy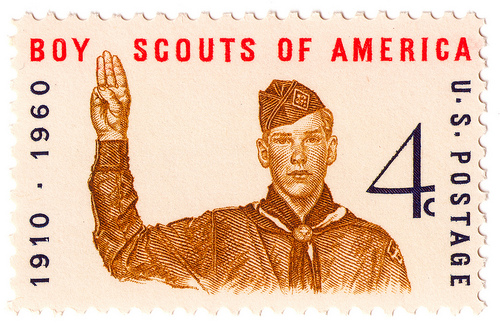 What was once a foolhardy proposal has become a reality in that the Boy Scouts of America will begin openly accepting gay members in the new year.
This event will be a historic change that the organization seems to be taking in quietly.
According to Chron:
"The Boy Scouts of America will accept openly gay youths starting on New Year's Day, a historic change that has prompted the BSA to ponder a host of potential complications — ranging from policies on tentmates and showers to whether Scouts can march in gay pride parades.
Some churches are dropping their sponsorship of Scout units because of the new policy and some families are switching to a new conservative alternative called Trail Life USA. But massive defections haven't materialized and most major sponsors, including the Roman Catholic and Mormon churches, are maintaining ties."
According to chair of BSA's policy implementation committee, "My hope is there will be the same effect this Jan. 1 as the Y2K scare. It's business as usual, nothing happens and we move forward."
Currently scouts are not allowed to march in gay pride parades or interact with "advocacy, promotion, or the distribution of information of a sexual nature." If a scout or parent makes a request not to tent with another scout, that request must be honored, but openly gay adults are still not allowed to take leadership positions.
Read the full story here.
Reach Executive Producer Eric Parra here.