Entertainment News
Beyonce Connects With Walmart Shoppers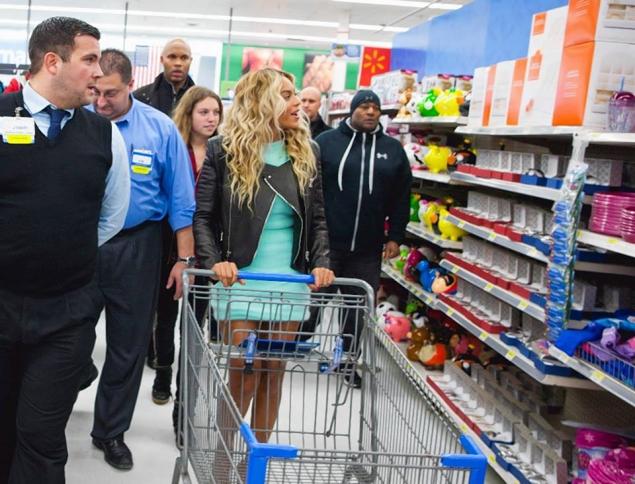 Beyoncé, known for her singing, dancing, and chart covering, has been surprising everyone with her out of the blue overnight album release one week followed by an impromptu trip to Walmart in Tewksbury, Massachusetts the next week.
SEE ALSO: Beyonce: Sex, Hype, And The Modern Diva
Whether for pure publicity or to show some appreciation for the shopping fans of her sponsors, the diva grabbed a cart and shopped down the aisles. Among other items, she grabbed a copy of her own new album, simply titled Beyoncé, and a $50 gift card for everyone in the store.
For a total of 720 shoppers, Beyoncé picked out $37,500 worth of gift cards.
From NY Daily News, "Beyoncé's unannounced visit to Walmart comes just days after one of the retailer's top competitors, Target Stores, put out a statement declaring they would not sell the "XO" singer's album because of her choice to release it online first."
"At Target we focus on offering our guests a wide assortment of physical CDs, and when a new album is available digitally before it is available physically, it impacts demand and sales projections," a spokeswoman for Target, Erica Julkowski told Billboard. "While there are many aspects that contribute to our approach and we have appreciated partnering with Beyoncé in the past, we are primarily focused on offering CDs that will be available in a physical format at the same time as all other formats."
The singer has sold 600,000 albums in just three days, and her connection to her fans does not seem to be hindering that record in the least.
Read more of Neon Tommy's coverage on Beyoncé here.
Reach Executive Producer Eric Parra here.