Arts+Culture
Best Presents For Your Best Friend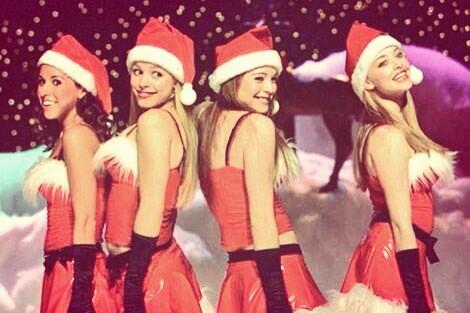 Girls, no one deserves a great holiday gift as much as your best friend. She's your biggest cheerleader when times are good and your crying shoulder when they're bad. She puts up with your PMS-fueled rants, helps you interpret confusing texts (we've all sent her a screenshot of a "wtf" moment) and slams your ex-boyfriend on demand when he posts good-looking pictures on Facebook. Show her some appreciation with something indulgent--get her the girly, slightly ridiculous thing she secretly wants but wouldn't ask for.
SEE ALSO: "Best Gifts For Your Boss"
Here are some of the best choices on the market this season: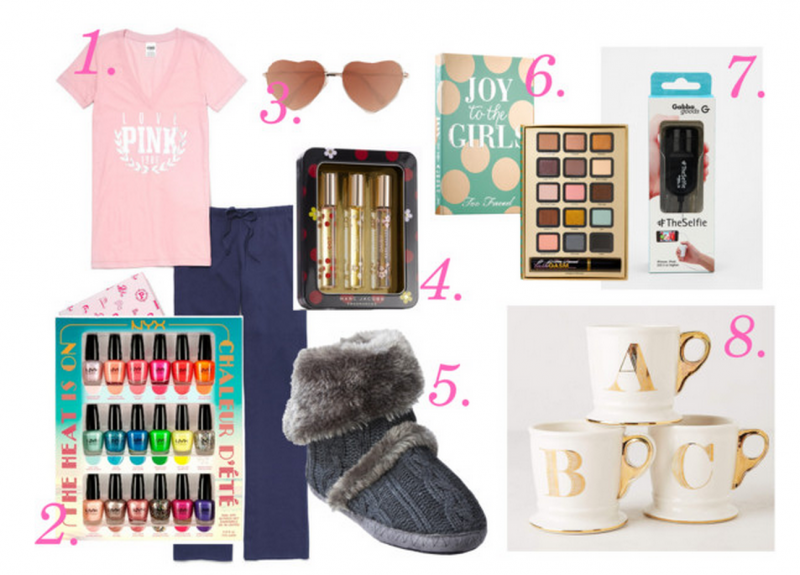 1. PINK V-Neck Tee and Boyfriend Pant Gift Set, $36.
2. NYX 'The Heat Is On' set of 18 nail polishes, $20.
3. Urban Outfitters Heartbreaker sunglasses, $16.
4. Marc Jacobs perfume rollerball gift set, $39.
5. Gilligan and O'Malley Women's Cable Fur Boot, $12.
6. Too Faced Joy to the Girls makeup palette, $46.
7. The Selfie (photo-taker-clicker-thing that plugs into your smartphone. No more awkward arm reaches in selfie photos...can we just take a moment and revel in the fact that this exists?) $20.
8. Anthropologie Golden Monogram Mug, $10.
The best thing about these gifts is that they're all perfect for a sleepover. They're a great excuse to invite your favorite girl over for a night of movies and junk food--because chill time with the bestie (or besties!) is the greatest gift of all.
Gigi Gastevich is a staff reporter who really likes to shop online. Say hi to her here.