National
Arapahoe Shooting's Quick Response Time Due To Columbine, Others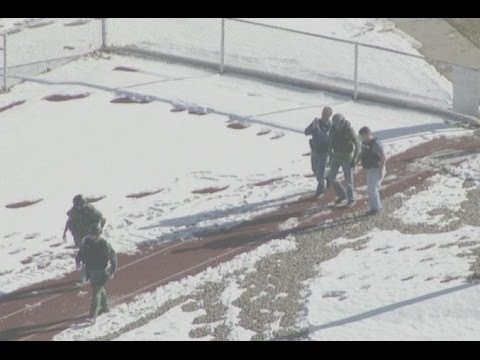 Law enforcement attributed its quick response time to Friday's shooting at Arapahoe High School in Centennial, Colo., to lessons learned from the 1999 massacre at Columbine High School, located just 10 miles away.
Arapahoe County Sheriff Grayson Robinson said five minutes passed between when the 911 call was received and the time police deputies stood over the shooter's body, now identified as 18-year-old student Karl Pierson, according to CNN.
Pierson's exact motives remain unclear. But several witnesses said he was shooting his shotgun while calling out for a faculty member, identified by some reports as Tracy Murphy.
When Murphy heard he was the target, he left "in an effort to try to encourage the shooter to leave the school," said Robinson.
A 15-year-old female student was in critical condition Friday night for gunshot wounds. Two other students were treated for non-gunshot-related injuries.
Friday's shooting occurred the day before the one-year anniversary of the Sandy Hook Elementary School massacre. Shooter Adam Lanza killed six adults and 20 first-grade students, making it the second most deadly shooting in U.S. history.
Read more about the Arapahoe High School shooting here.
Reach Senior News Editor Melissah Yang here. Follow her on Twitter @MelissahYang.