International
5 American Captives In North Korea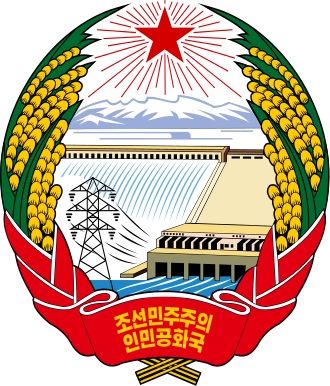 In the midst of ongoing international pleas for the release of 85-year-old war veteran Merrill Newman, who has been detained in North Korea for more than four weeks, here is a list of noteworthy Americans who are or were previously held captive in North Korea.
1) Merrill Newman
Newman is an 85-year-old Korean War veteran and former finance executive who has been detained in North Korea since the end of October, when he was removed from a plane while trying to leave the country after a 10-day tour.
The North Korean government has recently released a video of Newman, reading an apology for his hostile actions against the state and admitting to criminal involvement in killing North Korean citizens during the Korean War in the 1950s.
Newman has also been accused of committing espionage against the state and of carrying an e-book that criticizes the North Korean government.
Despite his detainment, Newman's family believes that he is healthy, well fed and receiving his medication.
Swedish diplomats have visited him, as Sweden currently represents U.S. interests in North Korea through the Swedish consulate in Pyongyang since the U.S. has no embassy or diplomatic relations with the North Korean capital.
According to a North Korean news website, Newman was looking for former South Korean guerillas to help them reconnect with friends and family in South Korea.
An article on the website says that Newman's arrest was likely made because of his specific military experiences in training South Korean guerillas during the Korean War. The article further speculates that North Korea may intend to use Newman and American captive Kenneth Bae as tools for negotiation with the U.S.
University of California, Berkeley professor Steven Weber told CNN that North Korea is "trying to get the Western media to pay attention."
2) Kenneth Bae (Pae Jun Ho)
Bae, called Pae Jun Ho by North Korean authorities, is a Korean-American who was sentenced last year to 15 years in a North Korean labor camp after being convicted of "hostile acts" against the state.
A father of three and a tour operator by trade, Bae also worked as a Christian missionary, which is punishable in North Korea's officially atheist state.
Bae was hospitalized three months after his sentence began, and suffers from diabetes, back problems, and an enlarged heart.
Bae's mother, Myunghee Bae, was allowed a 5-day visa to visit her son in October and found his health improved, but expressed concern that he cannot endure more time in a labor camp.
Read more about Kenneth Bae's imprisonment here.
3) Laura Ling
Ling is an American journalist who, along with Euna Lee, was imprisoned in North Korea for 140 days by former North Korean leader Kim Jong-il in 2009.
According to a biography about Ling, she and Lee were convicted of committing "hostile acts" against the state and for entering the country illegally, which led to her sentence of 12 years hard labor.
Ling was freed along with Lee on Aug. 5, 2009 after former president Bill Clinton embarked on a humanitarian mission to North Korea to negotiate their pardon with Kim Jong-il.
Political experts believe that the women were imprisoned in response to America's active opposition to North Korea's nuclear testing program at the time.
4) Euna Lee
Lee is an American journalist for Current TV, who was working with Laura Ling on a documentary about the trafficking of North Korean women to China at the time of their arrests.
According to a biography about Lee, Lee and Ling were filming on the Chinese-North Korean border and refused to stop filming when detained by North Korean soldiers, which ultimately lead to their arrests.
While imprisoned, the two women said that they were fed rice with small rocks mixed in and kept separate from one another.
5) American POWs
Documents from the Korean War that were declassified in 1996 reveal that North Korea failed to return more than 900 living American prisoners of war to the United States after the armistice agreement was reached.
When the documents were declassified, the Department of Defense said there was no evidence that Americans were being held in North Korea against their will.
Contact Staff Reporter Kaitlyn Mullin here or follow her on twitter here.