Nation and World
16 Dead In Russian Suicide Attack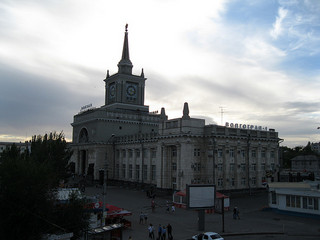 Sixteen people have been killed and another 34 injured in a massive explosion at a Russian train station, which was apparently a suicide attack.
The suspected female suicide bomber detonated an explosive device before she could pass through the metal detectors at a train station in the city of Volgograd.
According to the website of the Investigative Committee of Russia, a police officer was among those killed. The committee's head Vladimir Markin also reported that the remains of the bomber will undergo DNA testing.
This is the second suicide attack to occur in Volgograd in two days.
Read the full story at CNN.
Reach Executive Producer Francesca Bessey here; follow her here.