Nation and World
What You Can Do For Typhoon Haiyan Victims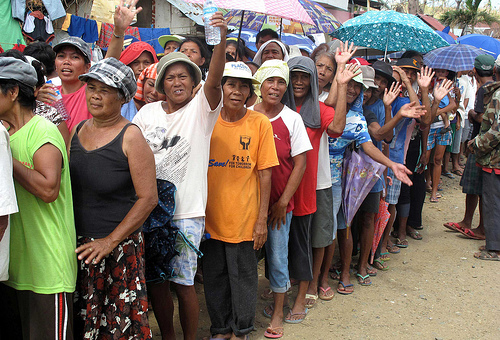 For those looking to help victims of Typhoon Haiyan, wallets are the best place to start,
according to Slate.
Longtime humanitarian aid worker Jessica Alexander explained that donating items that have not been specifically asked for, like used shoes or clothes, may actually hurt relief efforts and the local economy of the disaster area.
According to Alexander, unwanted donations not only obstruct access to useful materials, such as medicine and food, but they can also crowd out local businesses trying to sell similar items.
"Donate money - not teddy bears, not old shoes, not breast milk," Alexander said.
According to Filipino officials, the death toll from Haiyan, known in the Philippines as Yolanda, has increased to more than 5,000 and an estimated 4 million people have been displaced. This means Haiyan was deadlier and displaced more people than any natural disaster in the Philippines ever before.
Several organizations at USC have been working on relief efforts. On Thursday, about 150 USC student athletes and staff members from the athletic department worked together to pack 40,000 meals for Feeding Children Everywhere, which will distribute the meals in the Philippines.
Troy Philippines (Phi), a student organization that tries to increase awareness of Filipino culture at USC, has chosen to fundraise for Action Against Hunger. The group opted for money donations because they are "the fastest way to help," according to fundraising chair Cassie Nufable.
Troy Phi has sold rubber wristbands, t-shirts and food, and is currently brainstorming more events for the future. In addition to fundraising, the organization held a candlelight vigil at Eaglerock City Hall to spread awareness about the typhoon and its impact on the Philippines. Nufable said they may have another candlelight vigil at Tommy Trojan after the upcoming USC/UCLA game on Saturday.
"We are still bringing a lot of relief efforts," Nufable said. "The overall message is no donation is too small and no prayer is too light."
To donate to Troy Phi's Action Against Hunger page, click here.
Other Easy and Effective Ways to Donate:
Need help choosing a group? Go to
CharityNavigator.org
for ratings on each organization's financial health, accountability and transparency.
Reach Staff Reporter Sophia Li here.