Commentaries
Vox Media's Curbed Aquisition Signals Trend In Digital Media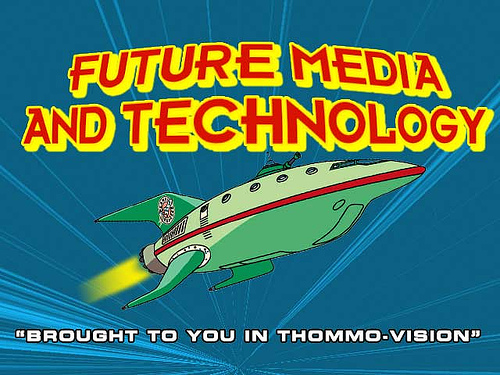 Vox Media has acquired Curbed for $20 million to $30 million in cash and stock, reports
The New York Times
. The acquisition comes as Vox recently raised $34 million in investment capital, and positions Vox alongside Gawker and Buzzfeed as the preeminent digital media brands.
The acquisition will enable Vox to build on its successful foundation of SBNation (sports), The Verge (tech) and Polygon (video games) by adding verticals in dining (Eater) and real-estate (Curbed). Vox and Curbed's verticals don't really break news, but this follows the lead of Gawker and Buzzfeed, which have amassed massive page view and monthly unique visitor numbers mostly through clever aggregation and presentation.
But as these brands grow and begin to build legitimate news branches (for as much as I used to hate Buzzfeed, they've done a good job of building out their news and politics sections), will they also begin to swallow up "content start-ups" the way technology giants have traditionally acquired smaller companies?
Reuters' Felix Salmon suggests as much in part four of his Content Economics series, where he suggests that while AOL, Condé Nast and Turner Broadcasting have led the blog-acquiring charge, purely digital brands like Vox and Buzzfeed may begin to get in on the action as well.
Digital Media Is Not That Different From Traditional Media:
I used to be among those who saw a Buzzfeed article like 26 Cats Who Can't Take A Hint and wanted to hurl myself off a mountain. I still make a conscious effort not to click on what I deem idiotic garbage (except I regrettably gave that one a click so I could get the url for the hyperlink), but there's no fundamental problem with using viral fluff to support the journalistic bottom line (or just to make money since money is cool too).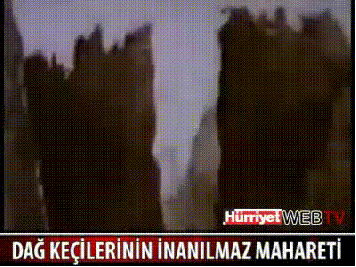 I never cried foul when I read Calvin And Hobbes in newspapers as a young warthog, and while I believe that particular strip has artistic value, I'm sure much of the rest of the Sunday funnies was a bunch of junk; people bought newspapers telling themselves they'd read the news and ended up flipping through comics, scanning box scores and filling out crossword puzzles.
The inexpensive, popular stuff lets the money-losing news exist, and digital media is no different. I may hate the Buzzfeed cats who can't take a hint, but the 3,115 people who read it today (that's it? Maybe there is hope for humanity - Buzzfeed has a plagerized/aggregated piece on that too if you're interested) probably enjoyed a few minutes away from the stresses of life. I can either be pretentious and look down on lists or I can say they're fine and allow the good, long reads to exist. I tend to prefer the latter.
Next Question: Can Digital Media Brands Make Money?
Yeah, they sure can. Salmon's first suggestion is for brands to acquire blogs in untapped verticals and convert them to proprietary and efficient content management systems. This will help brands like Buzzfeed and Vox turn 80 million or so unique visitors into 500 million over the next few years.
But while unique visitors has served as the important benchmark of the digital past, publishers need to look at other metrics to fully leverage digital brands. Banner advertising is stupid and doesn't work because people either ignore it or block it completely, so Buzzfeed has relied exclusively on native advertising, which is both more effective and drives more revenue.
But the place where companies will make the most money going forward is web video and video optimized for mobile. At Neon Tommy we have almost no video because journalism schools are stupid and split curriculum into TV and newspaper - two great industries that will set up every student for failure.
Web success can often be measured by bandwidth, and is one of the primary reasons Netflix is valued at $19.8 billion with 45 million subscribers while Buzzfeed is valued at just $200 million on its 85 million unique visitors per month, according to Quartz. Of course there are other factors - namely Netflix subscribers actually pay a fee to use the service, but Facebook users do not, and it too enjoys a much higher price-per-user than content-creation sites.
But video forces users to become more engaged in content. Users cannot skim a video the same way they can scroll through an article, or even just open the tab and forget about it.
And this is where I most disagree with Felix Salmon's analysis of Content Economics.
He emphasizes how traditional television still attracts the most advertising spend, and with far fewer channels than the innumerable online choices. Yeah, sure, but while people love to discuss how second-screen use is changing TV, many people are actually using their mobile devices and just have the TV going in the background; the TV is the second screen, not the smartphone or tablet. So while companies may currently feel comfortable advertising with the traditional TV model they understand, doesn't it seem more desirable to advertise on the screen the user is actually looking at? And wouldn't you want to advertise in a mandatory, measurable manner, rather than paying for an ad only to have the consumers change the channel or tune out the commercial while perusing their smartphone?
The (near) future of online media is not only gifs, lists and native advertising, it's mobile video and engaging visual presentations using tools like D3.js.
Cisco predicts that 3.4 billion people will use the Internet in 2016, and they will stream 1.2 million minutes (more than two years) of video every second. That's a lot of monetizable content, and even if most of it's coming from YouTube and Netflix, there's still a ton of video where publishers can make money. Just because a video is from YouTube doesn't mean a company can't profit from it, and an effective mix of original and curated content will drive the most successful new media companies.
As iPhones and GoPro cameras decrease the barrier to entry for high-quality video production, companies will have no shortage of entertaining video to match with the lists, infographics and viral articles that while at times annoying, are nothing more than modern comic strips.
If you need any more proof, here is the punctuation to the circle of comic-strip-to-Buzzfeed-list-meta-cycle where Buzzfeed lifted comics to illustrate one of its lists, and ultimately paid the content creator. The future is weird and good.
Reach Executive Producer David Tobia here or follow him on Twitter.