Technology
Twitter Stock Makes Its Way To Wall Street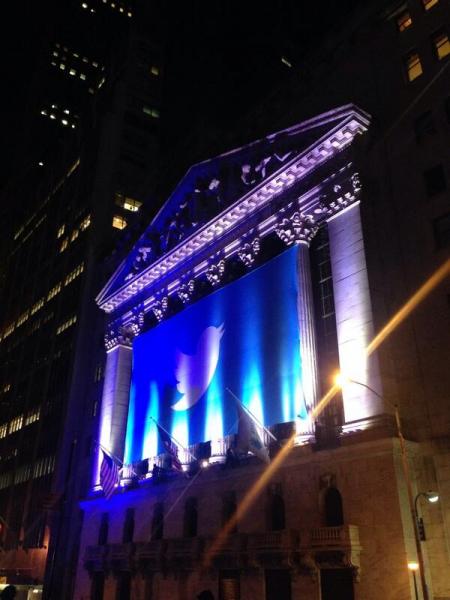 On Wednesday Twitter announced that for a mere $26 per share, you too can own a little piece of the 140-character social media trend that has transformed the media, interpersonal communication, and even business.
Currently valued at $18.1 billion, the company plans to begin trading on the New York Stock Exchange this Thursday.
After initial plans to sell the stock for somewhere between $17 and $20 per share, marketplace enthusiasm gave the company the confidence to boost the cost.
Although Twitter employees have taken measures to avoid the economic issues that Facebook encountered when it began selling its stock, putting such a huge business on the market is always risky business.
USA Today reports that experts recommend not rushing out to buy stocks Thursday morning, but rather waiting to see how the stock fares in its early weeks.
"There's a supply and demand issue. People have to get involved, and they will rush in to try to get shares, which drives up the price initially," according to Santosh Rao, an analyst at Greencrest Capital. "There will be a pop on Thursday probably."
So how does this affect you?
Like its social media peers Facebook and Instagram, Twitter may start using more advertisements to increase revenue and keep investors happy. And of course, there's the chance that you could make (or loose) a lot of money by putting stock in one the little white birdy.
Contact Executive Producer Sara Newman here. Tweet her here.