Technology
Techweek Comes To L.A.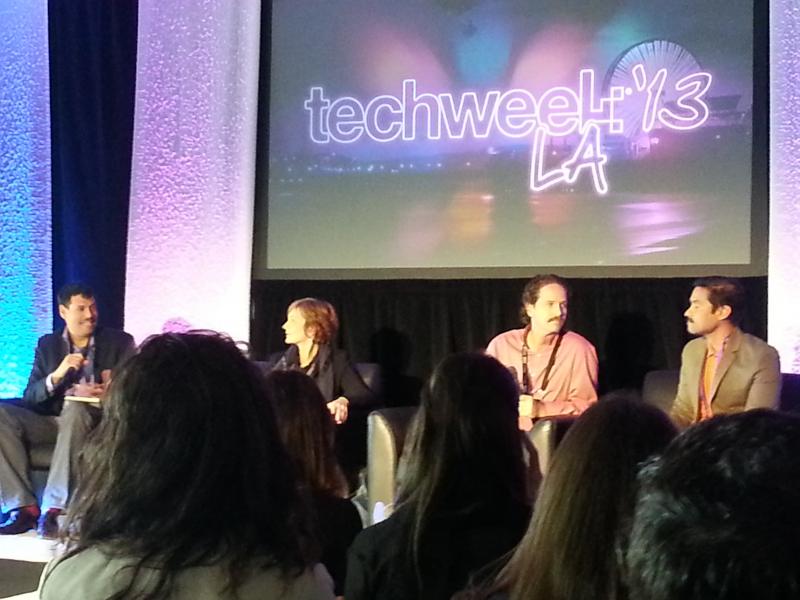 In a way of celebrating Technology on the west coast, Techweek stopped by Los Angeles to showcase some new innovations, fashions, and promotions.
The show has generally been native to the East Coast in Chicago, but this was the first year for Techweek LA. The conferences were officially held in the new Santa Monica Place Level 3 from the 21st to the 22nd. Booths were lined up for attendees and guests to explore and chat with businesses representatives, such as Silent Disco, Cyborg, Ouya, and Modnique to discuss their business models and latest endeavors.
Kristi Marquez, a representative demonstrating Silent Disco, spoke about the company's new idea to have "silent parties" where a group could rent out wireless headphones so attendees could all listen to the same music and not worry about outside distractions or noise restraints for a house party. The demonstration allowed for attendees to try a pair and walk around with the sound of their own personalized party following.
On the other side was a stronger focus on fashion at the show. Modnique, short for "modern and unique", is a growing fashion industry that utilizes technology to provide optimal outfits for people across the world. Their recent venture has been exploring options for Russian customers with a focus on e-commerce.
But there was a lot more than just a business side to Techweek. Guest speakers spoke nearly every half hour on trending topics, such as fashions and manipulations of the millennial generations and where the modernization of gaming is directed. Representatives of Adobe, Los Angeles Times, StumbleUpon, Machinma, Yelp, and many others were all able to talk and discuss the latest in the tech world. In-between speakers, there were also plenty of other ways to spend time.
On the first day there was also a launch competition of 50 startup companies competing for a prize of $50k to help fund their businesses. Each group showcased their products and presented a pitch to a panel of four judges. Tastemaker Mom, a network for "
savvy moms who have great taste
" to find each other and share their opinions, products, and favorite brands to reach a wider audience.
Techweek LA also provided various breaks for people to relax with. Rows of chest high tables were lined up for people to chat on while they used the outlets provided to charge their phones or tablets. A beanbag toss game was also set up next to giant beach balls, and a VIP section with food and music playing to help people mingle. Attendees were also offered a free barbershop shave, shoe polish, or a sample of Sangria wine from the various sponsored booths.
At the end of the night, the event closed with a fashion show and wrap up party at the Shore hotel.
Read more on Techweek at their official site here.
Reach Tech Editor Eric Parra here.
You can reach Shruti Sharma here.