International
Philippines Typhoon: Estimated Death Toll Inaccurate
Philippine President Benigno Aquino III told CNN on Tuesday that the death toll estimate of 10,000 is inaccurate, and that the actual number is closer to 2,500.
President Aquino said tht the previous estimate came from local officials who were unable to make an "accurate guess." So far, the Philippine government has recovered around 1,700 bodies with another 2,500 reported injured.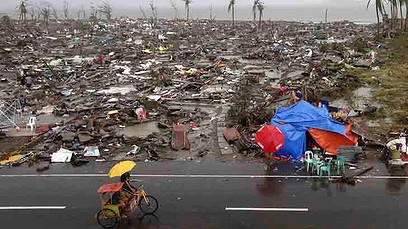 The president's statements come on the same day that the World Health Organization (WHO) called the challenges from Typhoon Haiyan "monumental."
"The scale is huge," said Dr. Richard Brennan of the WHO's emergency risk management and humanitarian response. "It's monumental."
"This is one of the biggest emergencies we've dealt with for some time."
Read more about the aid response from Typhoon Haiyan at CNN, NPR, and the Washington Post.
Reach Executive Producer Colin Hale here. Follow him on Twitter.