NFL
NFL Week 9 Predictions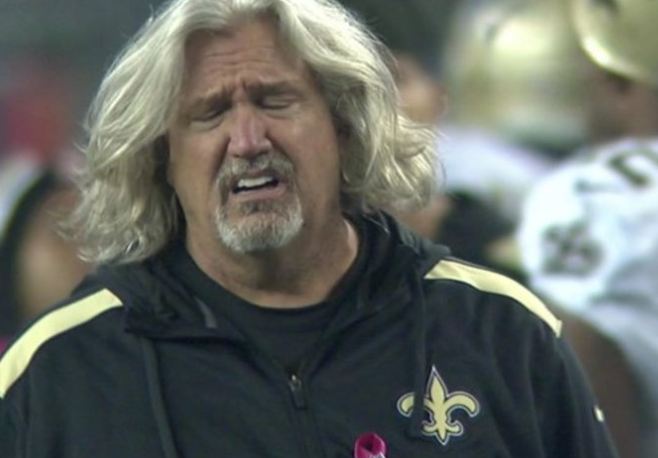 New Orleans Saints (6-1) @ New York Jets (4-4)
Christopher Coppock: Saints 48, Jets 3
At this point it wouldn't be unfair to question the Jets' legitimacy as a team in the National Football League. Their level of play is so low and the quality of every single facet of their team so impressively non-existent, that one begins to wonder whether they would even deserve to play in the Arena Football League. Okay, so they might not be that bad, but the Jets are pretty awful. Saints by a truckload.
Law Murray: Saints 26, Jets 16
The Ryan Bowl! When Saints defensive coordinator Rob Ryan was in charge of Dallas' unit in 2011, Jets head coach Rex Ryan's team narrowly won 27-24. Rex also beat Rob in 2010, when the Jets defeated the Cleveland Browns 26-20 in overtime. But Rex's Jets lost 24-10 in New Orleans back in 2009 – Mark Sanchez' first multi-INT game and Rex' first loss as a head coach. I'm not expecting the Saints to score 30 (they've never scored 30 against the Jets), but there should be enough plays in the red zone for them to outscore a Jets team that doesn't know what they'll get out of their rookie QB Geno Smith.
Russell Simon: Saints 28, Jets 17
It was a train wreck of a performance last week for Gang Green. The Jets suffered a 49-9 loss to the Bengals as the once stout defense completely melted down. Andy Dalton threw for 329 yards and five touchdowns as Dalton became the first quarterback to have a great day against the Jets all season. Drew Brees should be able to replicate that this week, as the Saints have to many weapons for the Jets secondary to cover. Antonio Cromartie looked completely lost last weekend when he got torched by Marvin Green to the tune of 8 catches for 122 yards and four touchdowns. It should be a big day for Jimmy Graham and the rest of the Saints' tight ends and receivers.
David Tobia: Saints 50, Jets 4
Here at the Neon Tommy we like to pick Jets games. The Saints will win because they're not an embarrassment. Next.
Matthew Tufts: Saints 35, Jets 13
After being embarrassed in Cincinnati in what is under public questioning as a legitimate football game, the Jets are now faced with a one-loss New Orleans squad. If this New York secondary gave up five touchdowns to Andy Dalton and Co., this game will be a "Brees" for the Saints. Expect 300+ passing yards from New Orleans.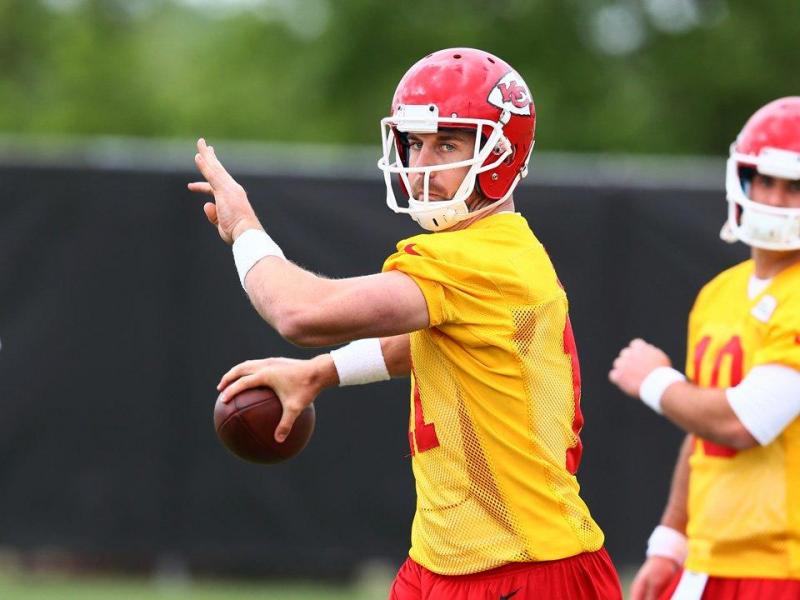 Kansas City Chiefs (8-0) @ Buffalo Bills (3-5)
Coppock: Chiefs 21, Bills 17
As the last undefeated team in the NFL, the pressure is on the Chiefs to keep their streak going, while Buffalo will be trying their level best to swing an upset. Last week the Chiefs won, but it was a lot closer than it should have been. This game will be close as well, but the Chiefs will dig down deep and find what it takes to stay without a loss.
Murray: Bills 20, Chiefs 17
The Bills' old QB, Ryan Fitzpatrick, couldn't beat the Chiefs earlier this year. The Chiefs haven't won in Buffalo since 1986, dropping the last six, including a 35-17 decision last year. Bills RB C.J. Spiller had 170 total yards and two TDs against the Chiefs last year, but he and fellow RB Fred Jackson are banged up, along with WR Stevie Johnson and backup QB Thad Lewis. Against the top-ranked Kansas City defense, Buffalo will need at least one of these guys to step in and play well, and it'll probably be one of the backs. The Bills have one of the most unblockable defensive lines in the league, and they should be able to hold up in run defense while throttling Chiefs QB Alex Smith.
Simon: Chiefs 21, Bills 14
One of the biggest strengths for the 8-0 Chiefs is that they have not turned the ball over much at all. Alex Smith has nine touchdowns and only four interceptions as the multifaceted Chiefs offense has soared behind new coach Andy Reid. Jamaal Charles is averaging 4.2 yards per carry and the Chiefs should be 9-0 heading into their matchup next week with the Broncos.
Tobia: Chiefs 24, Bills 6
The Chiefs have not lost a game yet and, if I'm not mistaken, the Bills start a quarterback who played at Duke. Next.
Tufts: Chiefs 23, Bills 13
Their 23-17 win over the Browns wasn't the prettiest game we've seen the Chiefs play, but when you're 8-0 it's hard to be picky. It may be a sign of playing down to their opponents, so this game may be closer than expected, but the Chiefs shouldn't have to struggle through this one. Kansas City will move to 9-0.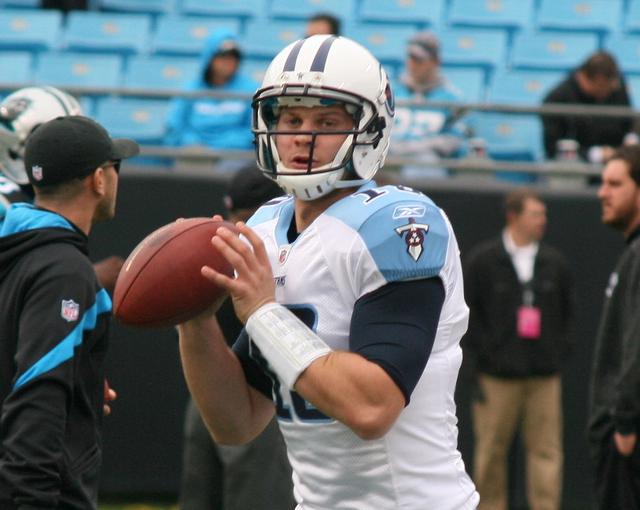 Tennessee Titans (3-4) @ St. Louis Rams (3-5)
Coppock: Rams 13, Titans 7
Just about any other game would be more fun to pick than this one. Both teams are down their starting quarterbacks, both teams weren't good with their starting quarterbacks, and both teams have running backs that are nothing special. If you are so bored you end up watching this game I feel really bad for you. Despite coming off a loss to the Seahawks last week, the Rams will bring enough confidence from the fight they put up on Monday night to carry the day.
Murray: Rams 17, Titans 14
The Jeff Fisher Bowl! When Fisher was coaching Titans RB Chris Johnson in 2009, Johnson put up 186 total yards and three TDs in a 47-7 Titans win in Tennessee. Despite an awful performance by Rams QB Kellen Clemens, St. Louis had a chance to beat the top team in the NFC on its home field Monday night, and with Johnson struggling this season (115 carries, no TDs), the Rams will have a chance to turn their pass rush loose against Titans QB Jake Locker. Locker has yet to win a start inside a dome. Rams rookie RB Zac Stacy hasn't visited the end zone yet this season, but he should get an opportunity against a Tennessee defense that has allowed eight TDs on the ground and 4.2 yards per run.
Simon: Titans 28, Rams 24
It's another week of subpar matchups around the league this week, as Denver, Detroit, and San Francisco all have their bye weeks. This means that the Rams-Titans game somehow becomes a marquee matchip, despite the fact that both teams are under .500. The Rams desperately need this game to remain in contention in the NFC West, but Nate Washington and Kendall Wright will be tough matchups for the Rams secondary. I think the Titans offense has just enough to win a close game.
Tobia: Titans 21, Rams 20
I love both of these teams. Kellen Clemens vs. Jake Locker is the future-hall-of-fame-quarterback matchup of the week and I'm excited to watch it. The Titans win a real, real close one here.
Tufts: Titans 13, Rams 10
This isn't exactly game of the week material - in fact, it's probably the least interesting game this week. The Rams made it a game on Monday Night Football against the Seahawks with their defense, but only mustered three field goals. Look for a similar low-scoring defensive affair in their matchup with the Titans.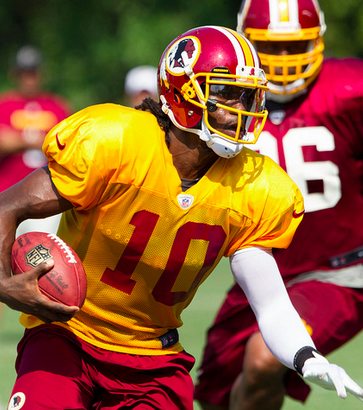 San Diego Chargers (4-3) @ Washington Redskins (2-5)
Coppock: Redskins 27, Chargers 14
Washington has been on the rise recently and against a rather stagnant Chargers team they will get an important win. While they haven't quite lived up to expectations that existed prior to the start of this season, the Redskins have begun to turn things around as of late. They will win by a couple scores in this game.
Murray: Redskins 24, Chargers 21
The Redskins haven't beaten the Chargers since 1998, losing three straight after winning the first six meetings. Chargers QB Philip Rivers has a great matchup against the Washington secondary, but the Redskins like to send a lot of pressure. San Diego's offensive line has held up well this season, but Washington's OLBs, Brian Orakpo and Ryan Kerrigan, provide a challenge. The San Diego secondary will also be challenged by Washington QB Robert Griffin III, who has been uneven this season. San Diego's defense has not performed well on the road against mobile passers such as Michael Vick, Jake Locker, and Terrelle Pryor this season (those passers combined for five TDs while throwing zero INTs).
Simon: Chargers 31, Redskins 20
Washington was playing some of their best football last week, when they jumped out to a 21-7 lead over Peyton Manning and the Broncos. They didn't score another point the rest of the way and lost 45-21. Robert Griffin III has been very susceptible to turnovers, he has 8 picks on the year, and with the aggressive Chargers D it could be a long day for RG3. Plus, San Diego has won three of their last four games and they are rested since they are coming off their bye week. Could be another long day for the Redskins.
Tobia: Redskins 30, Chargers 25
I haven't hated a quarterback more than RGIII since Phillip Rivers. Roll Tide - because we aren't allowed to publish the name of the Redskins.
Tufts: Redskins 23, Chargers 17
The Redskins had a spirited effort in the beginning of last week's game against Denver, but their defense fell to the Broncos aerial attack. San Diego won't present such a problem, and RG III will find success against San Diego's mediocre defense.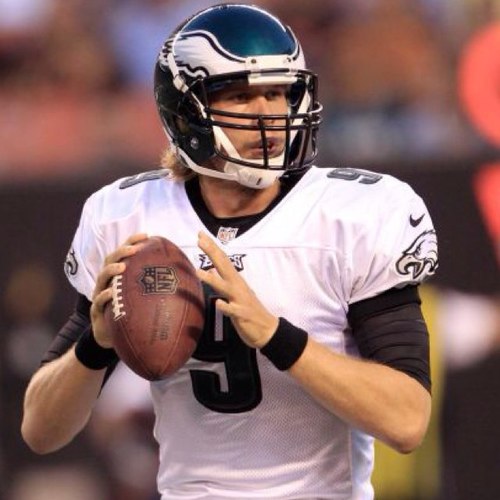 Philadelphia Eagles (3-5) @ Oakland Raiders (3-4)
Coppock: Raiders 20, Eagles 17
Once again, a game that really won't be worth watching. Chip Kelly's much hyped debut season in the NFL has not gone as planned, as no one has stepped up to fill the shoes of the injured Michael Vick and the Eagles as a whole are struggling to adopt his system. It is also possible that his system simply doesn't work in the NFL, where defenses are smarter and hit harder, not to mention the fact that Kelly doesn't get the fact to play his backups halfway through the third quarter in every game. Oakland will take this one.
Murray: Eagles 23, Raiders 19
The Eagles scored ten points over the last two weeks, the fewest the Eagles have scored in back-to-back games since 1999, Andy Reid's first season as head coach. A lot of that had to do with injuries to QBs Nick Foles (concussion) and Michael Vick (hamstring) putting rookie QB Matt Barkley on the field, and Barkley's career is off to a horrible start (ten possessions, five turnovers, zero points). Foles gets the ball this week, and he and former Cal WR DeSean Jackson get an opportunity to shred what is still a bottom-ten Raiders secondary allowing 68% of passes to be completed. The Eagles secondary isn't much better (31st in pass yardage allowed), but they get a break in Oakland, ranked 32nd in passing yards. The Eagles have never beaten the Raiders in Oakland, with the last loss being in 2009 to a team led by former No.1 overall selection JaMarcus Russell.
Simon: Raiders 17, Eagles 0
Mike Vick is out once again for the hapless Eagles, which means former USC QB Matt Barkley should get another opportunity to prove he can play in the NFL. He certainely has not proven it so far, as he has four interceptions in the past two Eagles games. They have lost both, and given his play there's no reason to think things will turn around this week.
Tobia: Raiders 40, Eagles 10
Not sure who will be the quarterback for Philadelphia, but if it's Barkley, have mercy on Philly. As adequate as he was in college the man cannot play the pro game. Terrelle Pryor can. This is the part where I show how much I know about both of these teams by naming quarterbacks that may play in the game.
Tufts: Raiders 27, Eagles 23
Oakland came up with a big win last week and could make an even bigger statement with a win over the Eagles. Philadelphia has struggled and could run into some trouble against the Raiders varied offense - it doesn't blow you away, but it's certainly tough to predict.
Standings after Week 8
David Tobia 27-13
Christoper Coppock 22-18
Law Murray 21-19
Russell Simon 19-21
Matthew Tufts 19-21