NFL
NFL Week 12 Betting Preview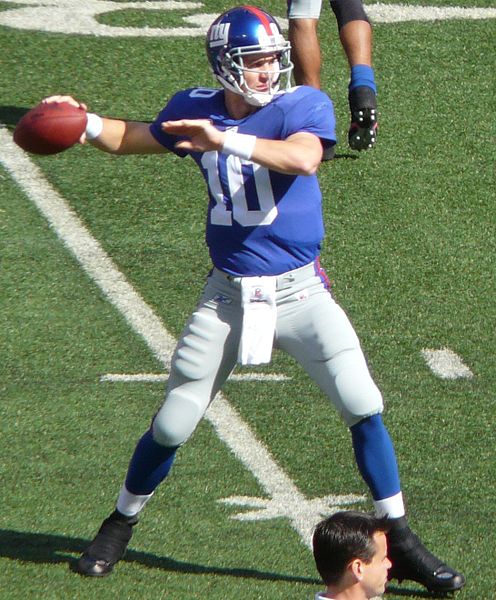 This weekend in the NFL, there aren't a lot of juicy home underdogs like there usually are. Nonetheless, my two favorites bets this week involve two of the best teams this season regarding record against the spread.
CARDINALS (-2.5) over Colts
The Arizona Cardinals may be the most underrated 6-4 team in the NFL in years, which can happen when Carson Palmer is your quarterback. Nonetheless, their defense is one of the best units in the league and it matches up quite nicely with the Indianapolis Colts offense. Patrick Peterson, an elite cornerback, will be covering T.Y. Hilton and effectively blanketing him for the game. Since Reggie Wayne was knocked out of the season via injury, Andrew Luck has struggled more in the pass game, especially in the first halves of the past three games.
Additionally, since Week 5 when their very solid linebacker Daryl Washington returned from suspension, the Cardinals have averaged more than three sacks per game. Against a Colts offensive line that has struggled mightily this season in pass protection, that is not a great sign. It will also be tough for the team of Trent Richardson and Donald Brown to rush well against a team averaging only 3.3 yards per carry.
The Colts secondary has surrendered big games to Case Keenum, Kellen Clemens and Ryan Fitzpatrick over their past three contests, and Palmer is next in line to take advantage of a porous secondary. Palmer and his team have played very well at home this year, losing only once to the Seahawks, but winning four games, including against the Lions and Panthers.
Remember which team Cardinals coach Bruce Arians intermixed for last season? That would be the Colts, which means that Arians knows his former team well and will create a game plan that should attack their weaknesses greatly. This is an overrated Colts team that got blown out against the Rams, and won very close games to the Texans and Titans. The fact that the Cardinals aren't favored by at least three points at home is very questionable, so take advantage of that line.
Cowboys (+3) over GIANTS
Despite the Dallas Cowboys good start and the New York Giants losing their first six games, the public perceptions of these teams have swapped leading up to this game. The Giants started off as one-point favorites, but now that line has been knocked up to three? People are really enamored with the Giants' four-game winning streak, and discouraged by the Cowboys performance on Sunday Night Football two weeks ago in their blowout loss to the Saints. But, the Cowboys are still the better team and there is certainly a lot of value in this line.
The Giants have faced the immortal quarterback combination of Josh Freeman, Matt Barkley, Terrelle Pryor and Scott Tolzien in their last four games, and not surprisingly, they've won all four of those games. Tony Romo is obviously in another league from those quarterbacks, and he's had two weeks to prepare for this Giants defense since the Cowboys are coming off of a bye. Romo's first encounter against the Giants in Week 1 wasn't his best outing, throwing for 269 yards along with two touchdowns and an interceptions. But, he's been magnificent for most of the season and this could actually turn out to be a career year for him.
Romo has also been very good in the underdog role throughout his career. In the past 27 games that the Cowboys haven't been favored, they are 18-9 against the spread. They are also tied for the best record against the spread this season at 7-3. They are getting healthier too, with Miles Austin and DeMarco Murray expected to play for this game. Despite their horrendous defense, the Cowboys still have a very good chance of sweeping their NFC East rivals after winning on Sunday.
Other Picks:
Buccaneers (+10) over LIONS
Jaguars (+11.5) over TEXANS
Vikings (+4.5) over PACKERS
Chargers (+4) over CHIEFS
Panthers (-4) over DOLPHINS
Steelers (+1.5) over BROWNS
Bears (PK) over RAMS
Jets (+4) over RAVENS
RAIDERS (+1) over Titans
Broncos (-2.5) over PATRIOTS
49ers (-4.5) over REDSKINS
LAST WEEK 7-6-2 || SEASON 79-63-3 || BEST BETS 12-11
Reach Senior Sports Editor Max Meyer by email.