NFL
NFL Week 11 Betting Preview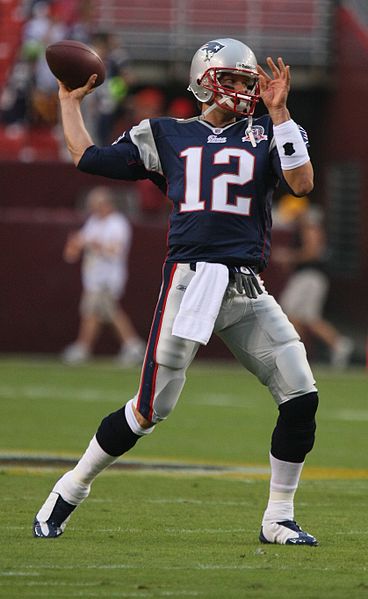 There are only seven weeks left in the NFL regular season, and the lines that Vegas has been putting out have only gotten tougher. Don't worry though, there are two road underdogs that are not only great values this week, but have a very good chance of winning their games outright.
Redskins (+4.5) over EAGLES
The Washington Redskins suffered a brutal loss on Thursday night to the Minnesota Vikings, and now everyone is jumping off their bandwagon to catch the Dallas Cowboys in the NFC East, to the Philadelphia Eagles' one after their big win against the Green Bay Packers. But, the Eagles have the most public overreaction right now, and they are also the most overrated team in Vegas. There is no way they should be favored by 4.5 points against a divisional rival, especially at home.
The Eagles have lost 10 straight home games, they've last won at Lincoln Financial Field in Week 4 of the 2012 season. After Nick Foles tossed 10 touchdowns and zero interceptions over his past two games, everyone seems to forget that the Eagles stink at home. In fact, that home trend stretches even farther, as since 2010, they are 6-23 against the spread at home.
The Redskins will also be seeking revenge, as the Eagles beat them in their home stadium in the first Monday night of the season. The Redskins offense has played better of late, as they've averaged more than 30 points over their past four games. This is an Eagles defense that gave up a big game through the air to the almighty Scott Tolzien last week, and strong games on the ground the past two weeks to Rashad Jennings and Eddie Lacy. Don't think that Robert Griffin III and Alfred Morris won't take advantage of this putrid defense.
I really like that the Redskins are getting an extra point and a half as an underdog, because I think at worst, they lose by a field goal. This will also be the first time the Eagles face a legitimate quarterback since their loss to the New York Giants a few weeks ago. Neither of these teams are good, but take the one that has won a home game in the past year.
Patriots (+2.5) over PANTHERS
I got burned by the Carolina Panthers last week, as they won their matchup outright last week against the San Francisco 49ers, despite being 5.5-point underdogs. Yet, I'm going against the Panthers this week once again for my best bets, as this time they are favorites and they are facing a better quarterback.
The Panthers came back from a 9-0 deficit after 49er tight end Vernon Davis was knocked out of the game with a concussion. After quarterback Colin Kaepernick lost his favorite target, he completed only five of 13 passes for 48 yards and an interception. New England Patriot quarterback Tom Brady is starting to develop a rapport with his targets, and has top weapons Rob Gronkowski and Danny Amendola ready to go. Running back Shane Vereen will be playing for the first time since Week 1, and he's a big threat in New England's passing attack.
Like the 49ers, the Patriots are coming off of a bye week and have had two weeks to prepare for Carolina. Cam Newton and the Panthers' offense didn't play that well against the 49ers either, and if they have another subpar performance, it'll be tough for them to beat Brady and the Patriots. Since 2003, Brady has an 8-1 record following a bye week.
Additionally, the Patriots thrive in the underdog role. In his last 24 games as an underdog, Brady is 17-7 against the spread. New England will use this primetime game to show the NFL that they are legitimate Super Bowl contenders, and expect them to pull off the huge win on the road.
Other Picks:
Colts (-2.5) over TITANS
BUCCANEERS (+1) over Falcons
Jets (+1) over BILLS
Lions (-1) over STEELERS
DOLPHINS (+2) over Chargers
Ravens (+3) over BEARS
Browns (+6.5) over BENGALS
Raiders (+7.5) over TEXANS
Cardinals (-7) over JAGUARS
Chiefs (+9.5) over BRONCOS
SEAHAWKS (-11.5) over Vikings
SAINTS (-3) over 49ers
GIANTS (-4.5) over Packers
LAST WEEK 7-6 || SEASON 72-57-1 || BEST BETS 12-9
Reach Senior Sports Editor Max Meyer by email.