NFL
NFL Week 10 Predictions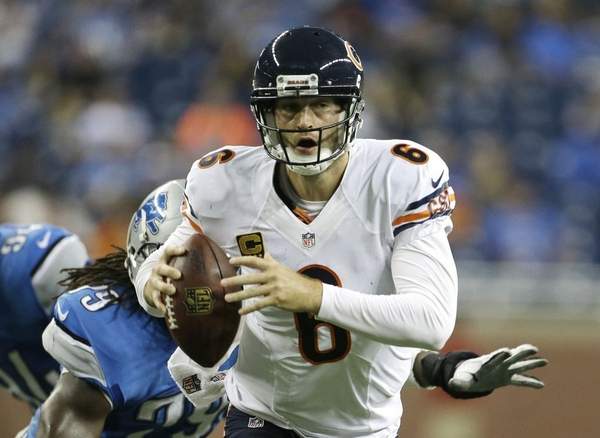 Detroit Lions (5-3) @ Chicago Bears (5-3)
Law Murray: Lions 28, Bears 27
Many know about Detroit's struggles at Lambeau Field, but the Lions haven't done well at Soldier Field either, losing five straight in Chicago. Detroit dropped 40 points on the Bears at Ford Field in September, as RB Reggie Bush ran for 139 yards and a TD. The Chicago defense isn't much better now than it was in September, and now OLB Lance Briggs is unavailable to help out against Bush. The Chicago offense has performed well on the road with backup QB Josh McCown, but QB Jay Cutler is coming back to keep the NFL's second-best scoring offense clicking. The Lions are coming off the bye week, and as long as Stafford takes care of the ball, Detroit should take advantage of Chicago's weak defense.
Russell Simon: Lions 24, Bears 17
Bears backup Josh McCown led the Bears to a surprising win last week in Green Bay against the Packers, but don't expect the same results if the journeyman backup gets the start against Detroit. The Lions are rested coming off of their bye week and are riding high after their thrilling 31-30 win over Dallas two weeks ago. Calvin Johnson has been insane as of late, especially when he had 329 receiving yards and four touchdowns against Dallas. He'll be a tough challenge for a Bears defense that has really stepped up after some early season struggles. Expect this game to play out similarly to the one these two teams played in earlier in the season, when the Lions beat the Bears 40-32.
David Tobia: Lions 23, Bears 18
According to me, the Lions have the best running backs in the NFL and the Bears have the best receivers. Then again, the Lions have the best singular receiver, which tilts the matchup in their favor.
Matthew Tufts: Bears 28, Lions 27
Both teams desperately need a win to prove their legitimacy. The Lions had a bye week after a big win over Dallas and the Bears need to keep the momentum going after a huge divisional victory over the Packers. While Megatron can always be a game changer, expect the Bears to squeak this one out due to their more balanced offense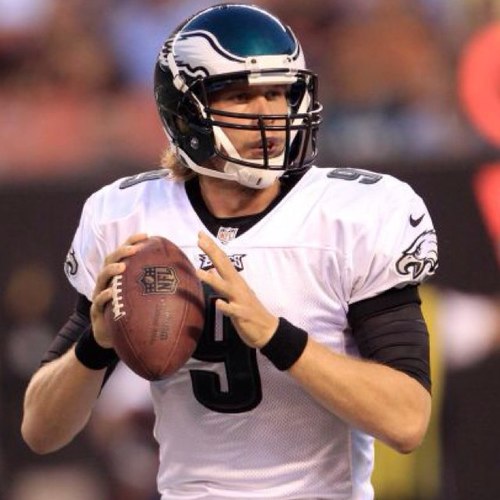 Philadelphia Eagles (4-5) @ Green Bay Packers (5-3)
Murray: Packers 20, Eagles 17
The Packers are in the best spot possible to see what backup QB Seneca Wallace can do: at home against the NFL's 32nd-ranked defense. Wallace was 1-6 as a starter with the Cleveland Browns, but he is at the controls of an offense with much better coaching and better personnel. Wallace still has some mobility, and he has only four career multi-INT games since being drafted in 2003. With the way rookie RB Eddie Lacy has performed of late, Green Bay should have little problem grounding and pounding. Green Bay shouldn't want to find out if QB Nick Foles has anywhere close to an encore – they need to put a gameplan together that allows Wallace to move the chains and turn possessions into points.
Simon: Eagles 17, Packers 10
Will lightning strike twice for Eagles backup Nick Foles? Foles threw for seven touchdowns last week at Oakland, tying an NFL record with Peyton Manning. Now he will face a team starting a backup QB of their own in Green Bay. I trust Foles more then I trust Seneca Wallace, and I expect Philly to get a win.
Tobia: Packers 22, Eagles 6
Nick Foles is so good - haha; 7 touchdown passes in one game is a record - haha. I'm sure these other hooligans will compare Foles to Matt Flynn but I'm better than that. Foles is like Flynn because they both had crazy games as backups and Foles did it for the Eagles and Flynn for the Packers and those are the two teams playing - haha, storylines. There's a reason I could not pick a game this week and still be in first. Packers by a million.
P.S. I wrote all that garbage before remembering Aaron Rodgers isn't playing. Was really confused why we were picking this game. Shows how in tune I am with the NFL this year. Live and breath football. I'm sticking with the pick because the Packers are home?
Tufts: Packers 24, Eagles 21
Rodgers is questionable at best with a fractured collarbone and even if he plays, it's unlikely that he will perform at his usual level. The Eagles are coming off an offensive explosion against the... Raiders. Okay, so maybe it's not the most legitimate win, but it gives them some momentum. Still, I'd even take a Rodgers-less Packers squad in a close one over the unpredictable Eagles.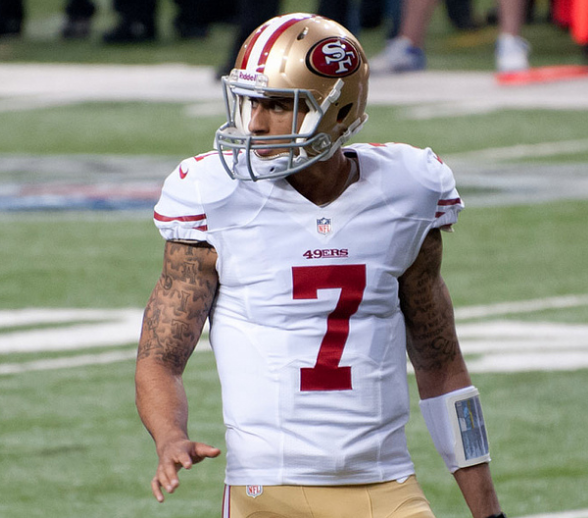 Carolina Panthers (5-3) @ San Francisco 49ers (6-2)
Murray: 49ers 16, Panthers 14
These two franchises used to be division rivals when Carolina came into the league in 1995. 49ers head coach Jim Harbaugh and Panthers head coach Ron Rivera were teammates with the Chicago Bears from 1987-1992. 49ers QB Colin Kaepernick and Panthers QB Cam Newton were both drafted in 2011, the same year Harbaugh and Rivera were hired. This will be the toughest road game Newton has played this season, and San Francisco's defense matches up well with a thin Carolina offensive line. Points will be hard to come by, but the 49ers have the benefit of coming off the bye and being at home.
Simon: 49ers 31, Panthers 17
The 49ers have won five games in a row and the upstart Panthers have won four games consecutively. However, don't be fooled by Carolina's streak; their wins have come against the Vikings, Rams, Bucs and Falcons. The 49ers' defense is very intimidating, especially with Aldon Smith back in the lineup. They'll be able to force turnovers and get to Cam Newton in an easy win.
Tobia: Panthers 25, 49ers 17
I could've sworn the 49ers were 4-3 this year. Was totally prepared to take the Panthers because Cam Newton is awesome and they once employed Armanti Edwards and still employ Captain Munnerlyn. Yeah, you know what, let's do Panthers.
Tufts: 49ers 27, Panthers 20
The Panthers looked like an offensive powerhouse last week against the Falcons and I don't think that's a fluke. However, San Francisco is one offense that can touchdown for touchdown against them. With two even offenses, look for San Francisco's ball-hogging defense to make the difference with multiple critical turnovers.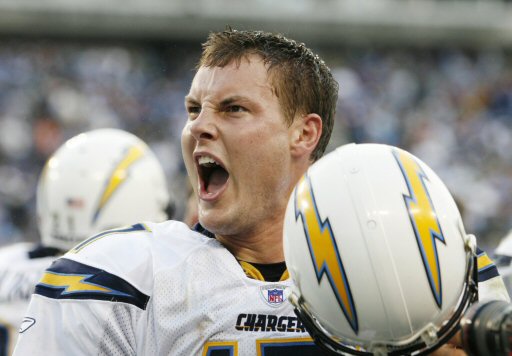 Denver Broncos (7-1) @ San Diego Chargers (4-4)
Murray: Broncos 34, Chargers 24
The Mike McCoy Bowl! Denver QB Peyton Manning's receivers are going to have a field day in San Diego. RB Knowshon Moreno leads the NFL in rushing TDs, and San Diego allows 4.9 yards per carry. McCoy, the former Denver offensive coordinator turned San Diego head coach, will face off against Denver defensive coordinator Jack Del Rio instead of head coach John Fox. QB Philip Rivers should continue his strong season, but it will be tough for the Chargers to remain balanced against a Denver defense allowing 3.4 yards per carry.
Simon: Broncos 24, Chargers 10
Potential future Trojan head coach Jack Del Rio will coach his first game this season as the head coach of the Broncos after John Fox was hospitalized earlier this week. Peyton Manning has not gone anywhere, and he'll look to build on some of the impressive numbers the Broncos have put up over the course of the first half of the season. The Broncos are averaging a league best 42.9 points per game. They face a tough San Diego defense on Sunday, but Manning and Welker will be too much for the Bolts to handle.
Tobia: Broncos 33, Chargers 30
The Chargers have lost to Washington (Notice how I didn't write their name? That means I'm progressive.), Oakland and Houston this year. Those teams stink.
Tufts: Broncos 45, Chargers 17
This will not be close. The Chargers can't close against mediocre teams, and Manning won't even give them the opportunity. The Chargers' secondary is going to get lit up like Coronado on the Fourth of July. Stay classy, San Diego.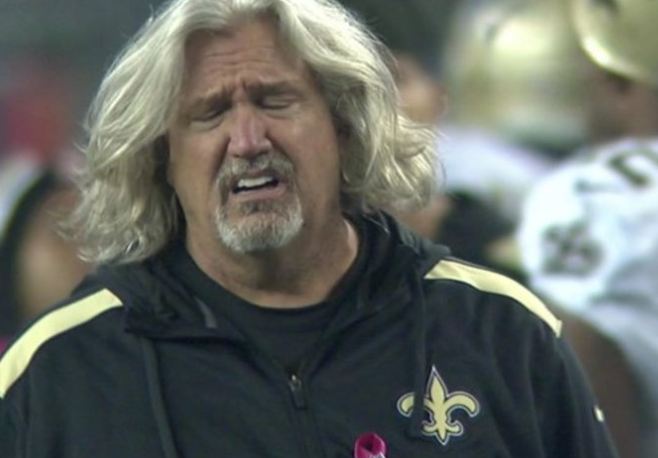 Dallas Cowboys (5-4) @ New Orleans Saints (6-2)
Murray: Saints 38, Cowboys 28
The Rob Ryan Bowl! The New Orleans defensive coordinator has had many reunion games this season, and now he and head coach Sean Payton welcome a Cowboys team that they are very familiar with from a personnel standpoint. Dallas won the last meeting in New Orleans in 2009, but the Saints have won the other seven of the past eight meetings, including a 34-31 overtime win in Dallas last season. The New Orleans defense has a weakness against the run, but Dallas seems allergic to running the ball this season. QB Drew Brees should find open receivers all over the field against a Dallas defense that has allowed the 2nd-most passing yards in the league.
Simon: Saints 31, Cowboys 28
A week after losing to his brother Rex at the Meadowlands, Rob faces another familiar foe when the Cowboys come to the Superdome. Rob was fired from his spot as the defensive coordinator in Dallas after the end of last season, and he has been key for the Saints as they have revitalized their defense. The Saints' D is only giving up an average of 18 points per game and they have been very stout against the pass. Dallas plays right into their hands since they have a weak running game. It should be a battle of the QBs under the dome, and I trust Drew Brees way more then I trust Tony Romo.
Tobia: Cowboys 30, Saints 28
The Saints haven't lost two games in a row all year! Oh well.
Tufts: Saints 35, Cowboys 31
This would have seemed obvious before all the wheels came loose for the Saints against New York. While I'd like to think Romo will come up big (it's only November, he's still capable), I don't see Brees losing back to back games. The Saints win in a shootout in the Bayou.
Standings after Week 9
David Tobia 30-15
Christoper Coppock 24-21
Law Murray 23-22
Matthew Tufts 22-23
Russell Simon 21-24