International
Iran Embassy Bombed In Beirut, 20 Killed
Two massive blasts outside of the Iranian embassy in Beirut, Lebanon on Tuesday have left at least 20 people dead and 140 injured.
Among the dead was the Iranian embassy's cultural attache, according to Iran's Fars News Agency. Fars reported Tuesday that the head of the embassy's security and five guards were also killed.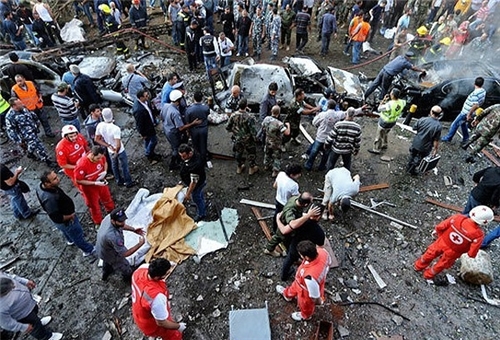 The Lebanese Sunni terrorist group
Abdullah Azzam Brigades
, an al-Qaeda affiliate, has claimed responsibility for the attacks, which the Lebanese and Iranian governments have said were coordinated suicide attacks using an explosive belt and possibly a car parked nearby.
According to the BBC, the terrorist group said that Tuesday's attack was a "double martyrdom operation carried out by two heroes from the heroic Sunnis of Lebanon."
The attacks appear to be in response to the Iranian government's support of Hezbollah and the Syrian government, who is fighting against rebel forces in a nearly three-year-old civil war.
Read more about Tuesday's bombing at the Iranian embassy at the New York Times, BBC, and The Globe and Mail.
Reach Executive Producer Colin Hale here. Follow him on Twitter.