International
Iran And World Powers Reach A Nuclear Deal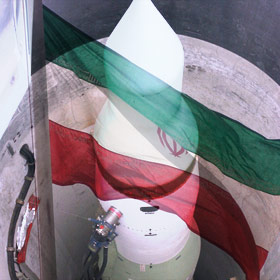 Iran and major world powers reached a deal on early Sunday morning at Geneva's Palace of Nations. The agreement
requires
Iran to halt and scale back its nuclear program, which has long been a controversy between the country and the international community.
The agreement, according to NBC News, will require Iran to end its uranium enrichment above 5%, while neutralizing its sock of near-20% enriched uranium. It will also require Iran to end progress on enrichment capacity, as well as work at its plutonium reactor while allowing nuclear inspectors access into the facilities.
Despite hailed by the international community as a historic agreement and a step closer to bringing Iran's nuclear program to a halt, Israel has expressed concerns over the deal.
Israeli Prime Minister Benjamin Netanyahu criticized the deal as not a "historic agreement", but a "historic mistake", reported CNN.
Mark Regev, spokesman for Netanyahu, argued that the relaxation of economic sanctions on Iran through this agreement will ease pressure on Iranian leaders to make critical decisions about its nuclear program.
"It's like having a small hole in your tire, a small hole in the sanctions regime," he noted. "In the end, like with your tire, you'll get a flat."
While the agreement on Iran's nuclear program is a significant step forward after its long standoff with the international community, its effectiveness cannot be measures until the real work to bring these agreements to reality takes place.
SEE ALSO: Officials Say Toughest Work on Iran's Nuclear Program Lies Ahead
Reach Executive Producer Shoko Oda here.