Food
Hole In One: The Pie Hole Los Angeles Revolutionizes Breakfast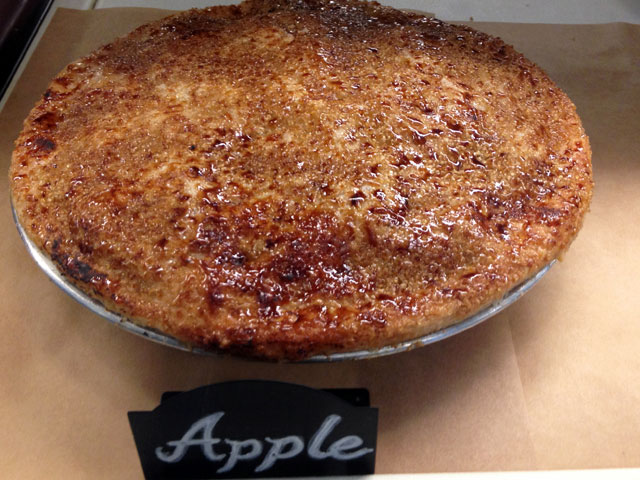 A quaint café located in the midst of the bustling
L.A. Arts District
,
The Pie Hole Los Angeles
provides a cozy getaway for those looking for a quiet lunch spot or a morning pick-me-up.
As the name implies, this café serves up all things pie — sweet pies, savory pies, hand pies and pot pies. About two months ago, the eatery started a breakfast menu, which has recently gained more traction from regular customers and newbies alike.
"It's [serving breakfast] something that we've expanded into," says Matty Heffner, one of the café's owners and general manager. "We used to open at 11 a.m. every day. But the neighborhood has a lot of morning foot traffic—there's lots of offices around the area—plus we have really good morning coffee. If you sell good coffee, you should be open in the morning."
Thus, The Pie Hole transitioned to open at 7 a.m. on Tuesdays thru Fridays and at 8 a.m. on the weekends (the restaurant's closed on Mondays). According to Heffner, breakfast at The Pie Hole is unique because of its specific, pie-type fare, in addition to the ever-popular grab-and-go items.
"We try to keep everything within the realm of pie," he says. "We do a seasonal quiche and 'Pocket Pies,' which are our version of Pop Tarts. We recently started branching out to doing scones—right now, we're featuring a 'Cheddar and Bacon' one—and there's a cinnamon roll on the horizon that's baked in a miniature pie tin."
"The grab-and-go stuff is really popular," Heffner notes. "People want to be able to order, grab their stuff and go to work, so it's really essential that they're able to carry it [our products] with them."
When it comes to the eatery's most popular breakfast items, Heffner is quick to mention the seasonal quiche—currently a "Swiss and Leeks Quiche"—as well as the "Pocket Pies."
"The quiche has a layer of sautéed leeks and fresh Swiss cheese inside a flaky crust," he says. "We use seasonal vegetables for our quiches. Another popular item are our 'Pocket Pies' … right now, we have a 'Ginger Pear' and the 'Old School,' which is made with brown sugar and cinnamon."
"I'm here at 8 a.m. so I'll usually do a scone or a quiche for breakfast every day," he adds, laughing. "I love the quiche; I can't get enough of it."
Breakfast is currently served daily until 11 a.m. While the breakfast menu has revolutionized morning fare at The Pie Hole, more changes are coming soon.
"In the near future, we're going to offer our entire menu in the morning," Heffner confirms. "If you're a morning 'Chicken Pot Pie' kind of person—or someone who wants sweet pies—you'll be able to get it."
Indeed, all of the items on the café's regular menu—including best sellers like the "Maple Custard" and "Earl Grey Tea" sweet pies and savory "Mac and Cheese Hand Pie"—will be available from the eatery's opening time.
"On the savory side, we have a 'Chicken and Cornbread Pot Pie' that's really popular," Heffner says. "It's like a Southern-style chicken pot pie; it's ridiculously good. We also just put out a 'Shepherd's Pie' for the first time. It has peas, beef and a layer of mashed potatoes and cheddar on top. I'm really proud of our regular fare; we have a lot of items that are signatures."
Heffner admits that, when the café's breakfast menu first launched, he was slightly nervous because business was slow. However, judging by The Pie Hole's bustling morning atmosphere, news about the unique breakfast menu spread quickly.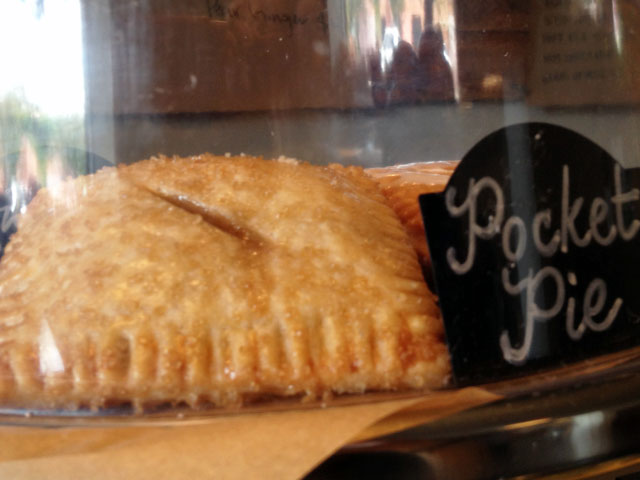 "Whenever you have your business set up one way, it's difficult to open it up a bit more," Heffner acknowledges. "It takes a lot [of effort], especially since we're word of mouth. But slowly, we've tripled business in the past three months in the mornings."
One thing that makes the breakfast experience at The Pie Hole unlike any other is that customers can never expect the menu to be stagnant. The Pie Hole staff takes customer requests seriously and even names some customer-inspired creations after them, according to Heffner.
"A lot of what we do for breakfast is through our customers' requests," he says. "Mornings are hard enough as it is! We're always evolving and tweaking the morning fare to accommodate what's popular and what people need."
"We're always evolving," Heffner summarizes. "We never stay in one area; I think you get stale when you do that. That's what makes us stand apart from other breakfast places. Our menu's going to change dramatically throughout the seasons, so you'll never get bored of it; you never know what to expect."