Los Angeles and Region
Hermosa's Measure B Fails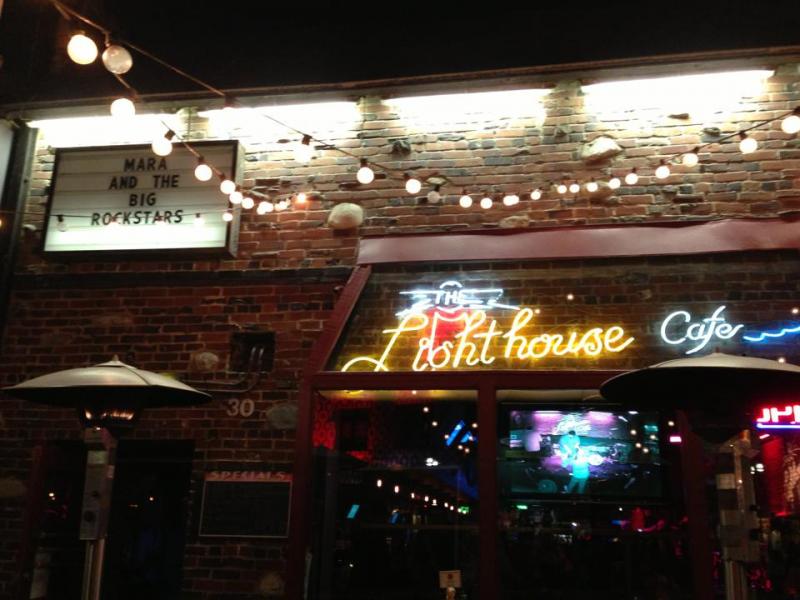 Last week in Hermosa, during local elections, voters overwhelmingly struck down from the ballot a measure known as 'Quiet Nights', seeking to curtail local nightlife, city officials said.
"It just seems like [Measure B] would've been punishing the masses for the acts of an immature few," said Mara Hitner, lead singer of local 80's cover band Mara & The Big Rockstars, after hearing Measure B had been defeated.
"It would've been a shame not to play there. The bars wouldn't be able to pay the bands, because they'd be losing their prime hours," said Hitner.
For bars and local performers alike, late hours are good for business. Bars and bands thrive on late-night patrons seeking libations and entertainment.
An interview by Annenberg Radio News describes how bartenders are paid out hourly by wages and tips. Closing two hours early would've left a large dent in their paychecks. Citizens were also concerned the measure would restrict their freedom to drink, imposing on their civil liberties.
But incidents involving alcohol have become an increasing problem in Hermosa Beach. According to a Hermosa Beach police report, year-to-date arrests for DUIs have increased to 181, up 56 from last year.
Despite these alcohol-related incidents in Hermosa Beach, the answer from voters as to whether closing the bars early would be an appropriate solution was a resounding 'No.'
The frequency of crime is low, compared to other beach cities. Newport Beach for instance has reported 428 drunkenness offenses year-to-date. So perhaps, after a little perspective, Hermosa Beach isn't so out of control after all.
"In the eight years our band has been playing at the Lighthouse, I've only seen one fight," said Hitner, "there's a big police presence on the pier, and I think that makes everyone feel safer."
While the police are doing their job keeping everyone safe, the newly elected Hermosa Beach officials will be seeking a better answer out there to bridge the divide between businesses and homeowners.
"This measure raised awareness for both sides," said Hitner, "I would hope that this further opens dialogue between local businesses and homeowners who each have the right to pursue business and a quiet Saturday evening. They've gotta find a happy medium."
Mara & the Big Rock Stars will be playing at Saint Rocke in February.