Nation and World
Helicopter Crashes Into Scottish Pub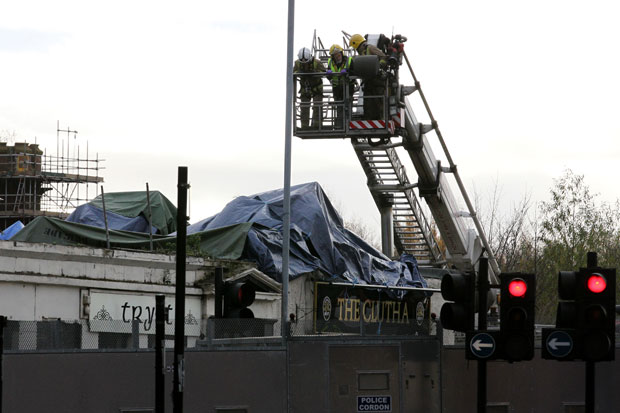 In a turn of events that resulted in multiple deaths and injuries, a police helicopter crashed into a Scottish pub on Friday night.
There is only speculation on what caused the helicopter to crash, but witnesses claimed that "the helicopter dropped from the sky like a stone" and crashed directly into the pub, bringing the roof down with it. There are no responses to what the cause of the helicopter failure may be in relation to, but safety measures and concerns have been addressed.
There was no explosion or fire in the Glasglow pub, called "The Clutha," but confusion and wreckage were spread throughout. "We were all joking that the band had made the roof come down, and then it started to come down more and someone started screaming, and the whole pub filled with dust and you couldn't see anything, you couldn't breathe," Grace Maclean, a survivor from the incident told BBC.
32 people were reported injured from the incident with at least 8 dead, three of them from inside the helicopter. There were around 120 people reported inside the pub, which Glasgow police and rescue crews have been working to help everyone involved. With the help of a nearby hotel, the Holiday Inn Express, many were able to have food and shelter in their time of need.
The helicopter, a 12-meter twin-engine Eurocopter (EC135 T2) is still among the rubble of the pub and in the way of assessing the full details of the damage. Until it can be removed, the list of casualties and injuries cannot be certain.
Read the full story here.
Reach Executive Producer Eric Parra here.