Entertainment News
Happy Birthday Ryan Gosling!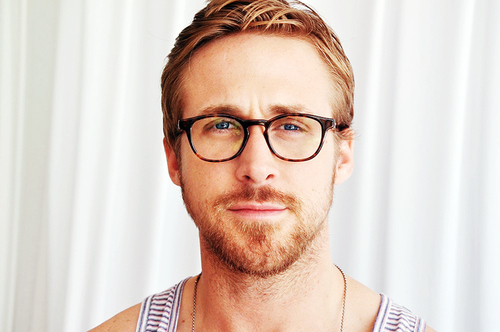 The one and only Ryan Gosling has captured the hearts of women for years with his looks, talent, and smile. In honor of his 33rd birthday, we bring you the 15 (though there are more, trust us) reasons why we love him.
1. He first catapulted to fame on "The Mickey Mouse Club" and was friends (and at one time, roommates) with Justin Timberlake when they were kids.
2. "The Notebook." Cue the waterworks.
3. He saved a woman in NYC almost hit by a cab, making him an unofficial superhero.
4. He also broke up a fight in NYC. Ryan, you never fail to amaze us.
5. He looks as perfect with Rachel McAdams as with Emma Stone. He looks perfect with anyone.
6. He was in a movie called "Drive" with almost no dialogue. His face speaks for itself.
7. He's in a band called Dead Man's Bones, and he performs under the alias "Baby Goose."
8. The infamous "Hey Girl" blog. Ryan even reacts to a few of his favorite here.
9. Geeking out over Ryan Gosling has become a social norm. Even guys can have a man crush on him - that's cool too.
10. He owns his own restaurant in Beverly Hills called "Tagine."
11. He was almost a Backstreet Boy, but decided to be an actor instead.
12. He sang and danced with his sister in a Mormon talent show in 1991. Talk about talent.
13. The love of his life is his dog, George. He even takes him to yoga.
14. Ryan Gosling and Rachel McAdams were born in the same hospital in Ontario. It was fate.
15. Ryan got so into his character for "The Notebook" that he built a table with his own hands.
Reach Associate Entertainment Editor Mara Hyman here.